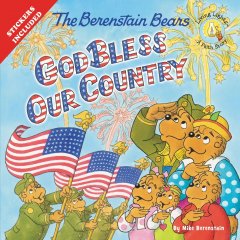 The Berenstain Bears God Bless Our Country
Series: Berenstain Bears/Living Lights
By Mike Berenstain
My almost 5 year old son is a HUGE fan of Berenstain Bears books and was thrilled when this book came in the mail this weekend! We both love that the newer books come with stickers, which makes them even more fun. This newest book "God Bless Our Country" is written by MIKE Berenstain (son of Stan and Jan) who puts a more christian spin on his books. I love that! They still have the same great lessons and morals, but they also mention God and may quote a scripture or two.
This book is fantastic with explaining about our Country's "birthday" and the purpose of the 4th of July. At the end of the book are some questions you can ask your child and two activities. My son was able to answer the first 2 questions without help, so he did learn something from this book! I've already told several people because I'm impressed with Mike's books and the direction he's taking the new Berenstain Bears books. Highly recommend!
I received a copy of this ebook complimentary from BookLookBloggers.com in exchange for an honest review on my blog and social media review. All opinions are my own.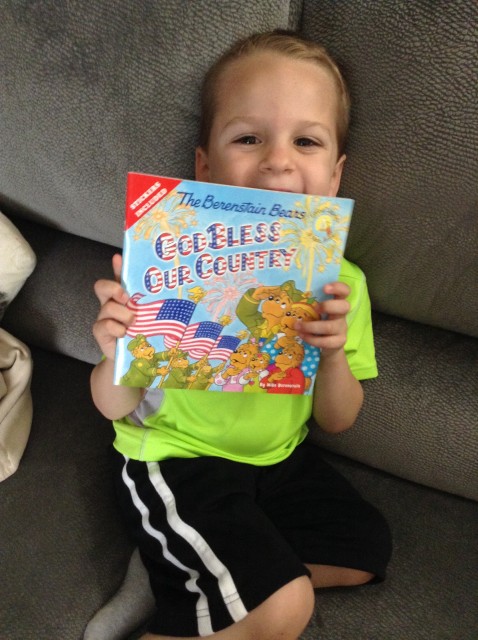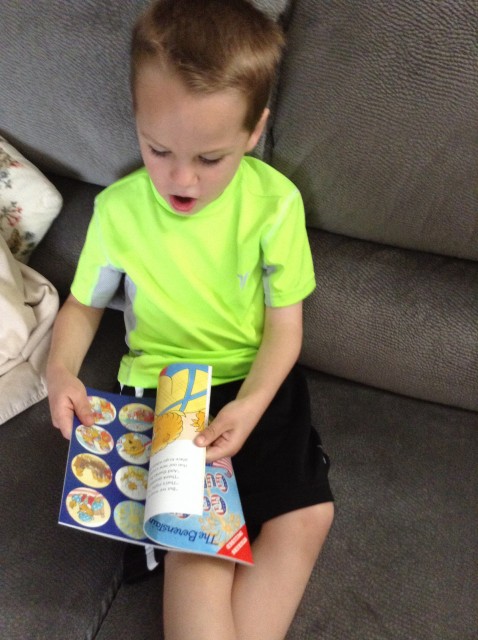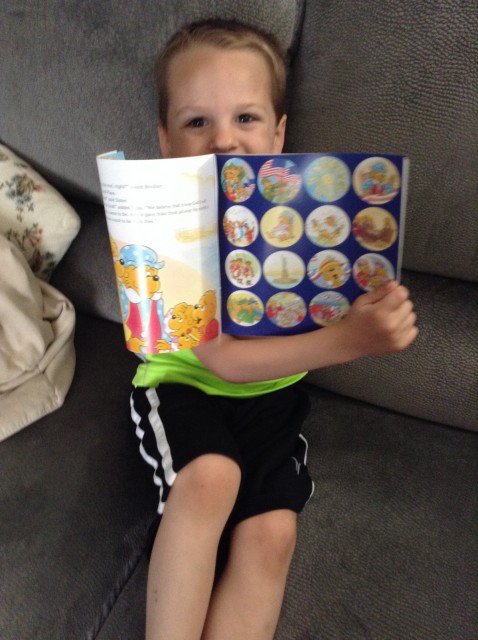 Book Description
A new addition to the bestselling Berenstain Bears' Living Lights series that teaches simple Christian truths to children.
In the newest Berenstain Bear Living Lights 8×8 title, the glorious Fourth of July has arrived and the Bear family is busy decorating with flags and bunting. Brother, Sister and Honey are just waiting for the big parade and all the fireworks and aren't really thinking about the true meaning of the day.
But Mama and Papa make sure the cubs know just how much Bear Country is blessed with a quick lesson about the first Fourth of July.
Features 12 full-color stickers.
About the Author
Mike Berenstain grew up watching his parents, Stan and Jan, working together to write and draw these lovable bears. Eventually he started drawing and writing about them too.
You can buy it here:
Releases April 14, 215