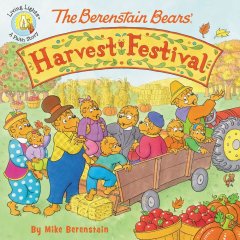 The Berenstain Bears' Harvest Festival (Berenstain Bears/Living Lights) Paperback – August 4, 2015
by Mike Berenstain
When I told my son that he would be getting an advanced copy of this book, he anxiously waited for the mail EVERY day to see if it came. It finally came yesterday and we read it right away!
I love that the son of Jan and Stan Berenstain-Mike-has continued to write Berenstain Bear stories! I especially love that they are more of a religious nature. This book, Harvest Festival, is part of the Living Lights Faith Story series.
This book talks about mother nature changing seasons to Fall and getting ready for harvest time. The Bear Family go to the Chapel in the Woods for a fall harvest festival spending time with friends and giving thanks for their blessings.
I love that there are activities and questions from "Brother and Sister" at the end of the book that parents can discuss and ask their kids.
We love love love this book!!
I received this book complementary from booklookbloggers.com in exchange for an honest review on my blog and social media. All opinions are my own.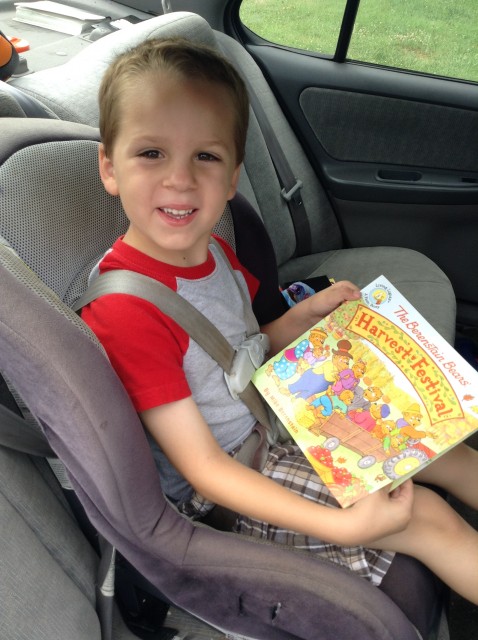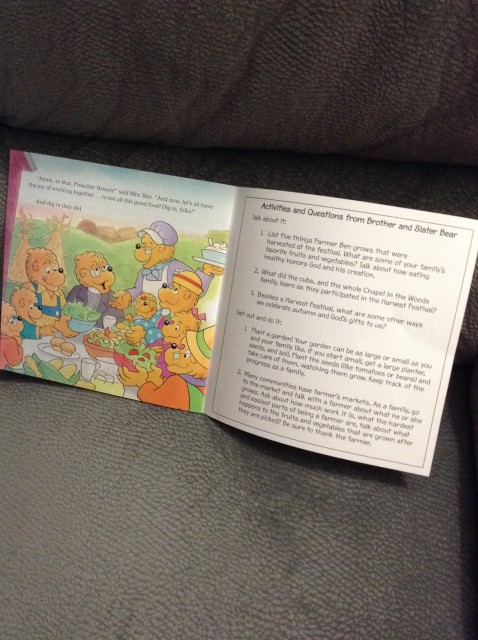 Book Description
A new addition to the bestselling Berenstain Bears' Living Lights series that teaches simple Christian truths to children.
In this newest addition to the Berenstain Bears Living Lights series, The Berenstain Bears Harvest Festival, it's autumn in Bear Country and the Chapel in the Woods is celebrating its first ever Harvest Festival.
Young readers will delight in joining the Bear family and all their friends as they gather at Farmer Ben's farm for this new tradition filled with the fun of apple-picking, pumpkin patch wandering, hayrides, and more.
You can Pre-order it here:
(it will be released August 4th)