My friend Sarah told me about a free 15 day nutrition and fitness challenge that starts this coming Monday Oct 24th. I signed up, got my 74 page challenge ebook, read thru it, and now I'm ready to go!
Although I haven't done this challenge yet, I wanted to share the specifics with all of you in case you are interested in starting it with me on Monday as well.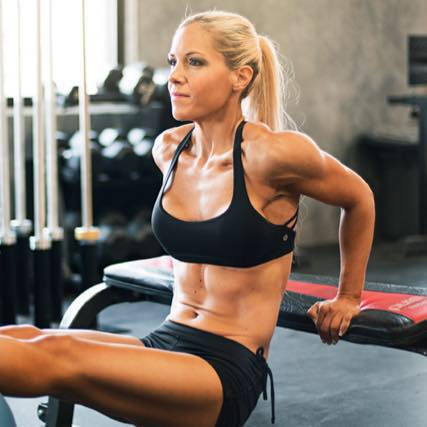 FREE 15 Day Fit Body Challenge with Trainer Lindsey Mathews
Sign up here:
http://idealfit.com/insider-challenge
Some things that I like about this challenge after going thru her ebook:
-She provides 15 days of exercises with specific reps and circuits. You take 2 rest days (Sundays). Workouts are 20 mins each with cardio and strength training. You will need hand weights-light and heavy.
-She provides 4 meal plans with recipes that you rotate during the 15 days. "The Fit Body Challenge (FBC) nutrition program is based on a
revolutionary carb cycling method that will help you shed excess water and fat."
The low carb meal plan is used on days 1, 2, 14 and 15.
The other 3 moderate carb meal plans are used the other 11 days.
-She has 3 categories for women to choose from for the challenge:
Women under 135 pounds
Women between 135-165 pounds
Women over 165 pounds
-You get to eat 6 meals a day! Clean, good foods! No starving.
I will not be using the protein powder suggested in this meal plan. I personally use the brand "Naturade" since its dairy and gluten free, and not whey protein.
-She promises that if you follow her nutrition and fitness plan exactly for 15 days, you could lose 4-8 pounds!
I am SUPER excited about this plan! I will be starting it on Monday and will be posting about my results and opinions during and after the challenge.
I have never used this trainer before or heard of this plan, but I like what I read which is why I will be doing it along with my friend. It always helps to have accountability! Will you be joining us too??
Here's the trainer's info:
https://twitter.com/TrainerLindsey