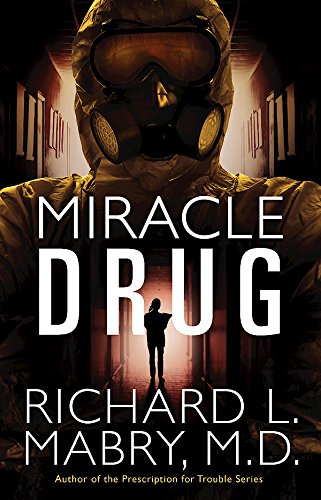 This is my second medical suspense book that I've read by this author and I really enjoy them! The drama and suspense start right away in the beginning chapters and continue on during the entire story. There is also some romance but this book is clean of language and immodest scenes.
Dr. Josh must decide who to keep alive longer-the former President of the United States or his girlfriend, a well loved nurse. They both catch a deadly disease while traveling together out of the country and its up to Dr. Josh and his team to determine what the disease is and how to treat it before its too late.
I loved the fast pace of this story and learning about the (fictitious) disease and medical terms. Dr. Josh doesn't know who to trust to get an illegal drug that may save lives, and why people keep getting killed.
Very well written-enjoyed every chapter!
I received a complimentary copy of this book from LitFuse Publicity in exchange for an honest review on my blog and social media-all opinions are my own.
About the Book
The infection wasn't supposed to happen, but it did. The treatment was supposed to take care of it, but it didn't. Dr. Josh Pearson must get his hands on a particular experimental drug for his patients, which include the President of the United States, for them to have a chance against this different strain of the original virus. But Josh learns that the manufacturer may have already discarded the only supply of the drug. Without it the President and Josh's other patients will most certainly die. And then Josh is hit with more devastating news: Rachel Moore, a nurse with whom he is falling in love, becomes ill making Josh even more desperate to find the medication. Overcoming these odds will take more than a miracle drug—it will take
You can purchase it here:

About the Author
Richard L. Mabry, M.D. is a retired physician who writes "medical suspense with heart." His novels have won multiple awards. He and his wife live in Central Texas. You can follow Richard online at RMabry.com, as well as on Twitter (@RichardMabry), and Facebook at RMabryBooks.