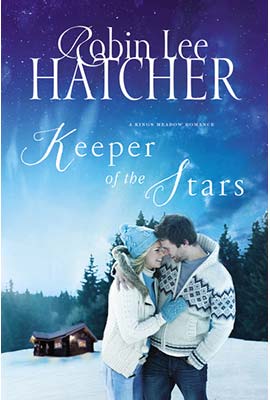 Keeper of the Stars (A King's Meadow Romance #4) released January 26, 2016
by Robin Lee Hatcher
I enjoyed this heartwarming story alot more than I thought I would!
Penny has lost her mom and more recently her brother, and is having a hard time enjoying life and finding forgiveness in her heart for the man she holds responsible for her brothers death. It becomes even more difficult when that man, Trevor, comes to visit to help her and her Dad at the farm.
This story has a good pace with real emotions and heartbreaks. It is a story about love, forgiveness and seeking God's direction in life. Most of the chapters are written from Penny's point of view, but we also get a glimpse into her father and brothers thoughts as well.
I have really enjoyed reading all the books in the Kings Meadow series and look forward to more by this author.
I received a complimentary copy of this book from LitFuse Publicity in exchange for an honest review on my blog and social media-all opinions are my own.
About the book:
When her mother died from pneumonia, Penny Cartwright was heartbroken. But now, after burying her younger brother just 12 years later, she is devastated. Anger, guilt, and sorrow cloud Penny's mind, and the last thing she wants is to be reminded of her pain—but that's exactly what happens when a stranger comes to town.
Trevor Reynolds has been chasing fame for more than a dozen years, but his musical career can't get off the ground. While on the road, an accident kills his young drummer, Brad Cartwright. Trevor wasn't behind the wheel, but he still blames himself . . . and so does Brad's sister, Penny. Now Trevor finds himself in Kings Meadow, determined to follow through on his final promise to his friend.
Still feeling the pain of Brad's death, Penny and Trevor must learn that forgiveness is the only thing that can heal their hearts. And if they do forgive, something beautiful may rise from the ashes of heartbreak.
Purchase a copy here:

Read a sample chapter:
http://bit.ly/1X0pYQ6
About the author:
Best-selling novelist Robin Lee Hatcher is known for her heart-warming and emotionally charged stories of faith, courage, and love. The winner of the Christy Award for Excellence in Christian Fiction, the RITA Award for Best Inspirational Romance, two RT Career Achievement Awards, and the RWA Lifetime Achievement Award, Robin is the author of over sixty novels.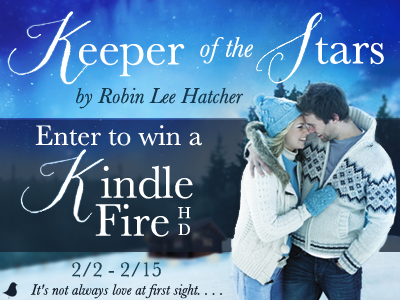 GO HERE TO ENTER:
http://www.robinleehatcher.com/celebrating-my-76th-release-keeper-of-the-stars/