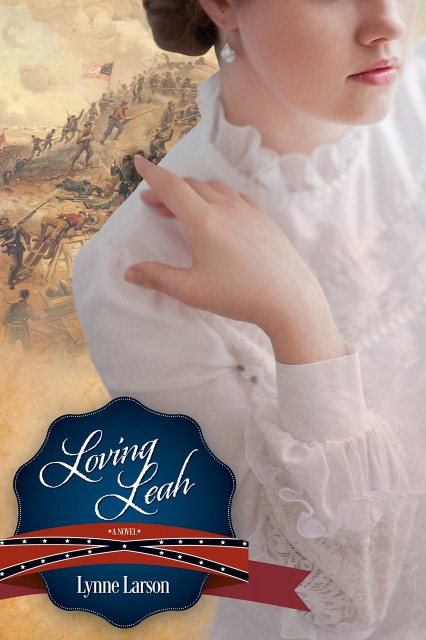 The whole story was written by the perspective of 14 year old boy Ethan (one of the main characters) which kind of confused because because after reading the book description, I assumed Leah, the governess would be telling the story from her point of view. It was still well written though and captured all the characters emotions and heartaches.
The book description gives away most of the story plot but the characters and story line still kept my interest. It takes place during the Civil War so there's alot of war violence and hatred through out the story. There was also a violent massacre that takes place, and although it isn't very graphic, it was still hard to read about it.
There was some very light romance, but it was mostly historical fiction. We "watch" Ethan grow up and mature over the 5 year span of the book. The ending wasn't at all what I expected. Overall it was a good book, but not something I would read again.
There are references to the Mormon/LDS Christian religion through out the book.
I received a complimentary copy of this book from Covenant Communications in exchange for an honest review on my blog and social media-all opinions are my own.
About the book:
Promise me, Ethan, no matter what, you must stay here! You can't make a sound! Promise me you won't!
Caught in the middle of a massacre in Lawrence, Kansas, during the Civil War, Leah Donaldson, a twenty-year-old Mormon governess, must risk everything to save two children in her care—and she lives to pay dearly for the decision. Young Ethan Pace loves Leah and can hardly stay still as she is taken away by the enemy for refusing to reveal where he and his sister are hiding.
Five years later, Ethan desperately searches for her, trying to reconcile all that has happened and grappling with his feelings for her. Still idealizing Leah, he hopes she has survived and that he can help her get to Zion and her people. But after everything she's been through since they last met, will Leah overcome her regrets and allow love into her life? Will she come to see Ethan as the caring man he has become rather than the lovesick boy she once knew?
You can purchase a copy here: