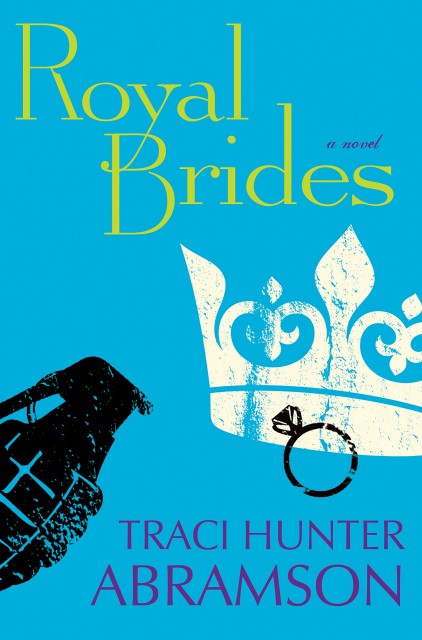 This thrilling adventure had just enough romance and good steady pace to keep me guessing and on the edge of my seat until the end. I finished the book in one day because I wanted to see how it would play out and who was trying to hurt the royal family.
I have not read the other 2 books in this "series", but I enjoyed all the characters and didn't feel lost in the story line or character developments.
I especially liked the main characters and their involvements with each other and learning about the royal family and their customs. I could not put this book down and I know you will enjoy it also!
There are references to the Mormon religion through out the book, but religion is not the main focus of this story. It is a clean romantic adventure, free from bad language and inappropriate relationships.
I received a complimentary copy of this book from Covenant Communications in exchange for an honest review on my blog and social media-all opinions are my own.
About the Book
In this eagerly anticipated companion novel to Royal Target and Royal Secrets, readers are invited back to the shimmering Mediterranean paradise of Meridia, where two royal weddings in a year are more than stressful—they're deadly . . .
Lovely Meridian native Noelle Saldera yearns for adventure, but as the daughter of palace servants, working at Prince Stefano's royal wedding may be as exciting as her life will get. But her options change drastically when she finds herself in the unlikely position of diffusing a bomb at the ceremony and being enlisted as the newest member of Meridian Intelligence. And with another wedding in the works, there can be no more close calls when Prince Stefano's brother, Garrett, walks down the aisle.
The bombing attempt at the first royal wedding leaves few clues as to the assailant's identity. Desperate for answers, Meridian officials enlist CIA agent Jeremy Rogers to prevent a repeat occurrence at the upcoming nuptials. The beauty of the plan: the bride is Jeremy's sister, so his cover is foolproof. What no one could anticipate is the instant connection between Jeremy and Noelle. Now, with their hearts on the line, the pair must work together to stop a seemingly unstoppable enemy before time runs out.
Biography
Traci Hunter Abramson was born in Arizona, where she lived until moving to Venezuela for a study-abroad program. After graduating from Brigham Young University, she worked for the Central Intelligence Agency for several years, eventually resigning in order to raise her family. She credits the CIA with giving her a wealth of ideas for suspense novels as well as the skills needed to survive her children's teenage years. She has gone on to write a number of bestselling suspense novels that have consistently been nominated as Whitney Award finalists. She considers shoes an optional accessory which became evident when she won her first two Whitney Awards in 2013 and 2014 for her novels Code Word and Deep Cover. She currently lives in Virginia with her family where she enjoys sports, travel, writing, and coaching high school swimming.