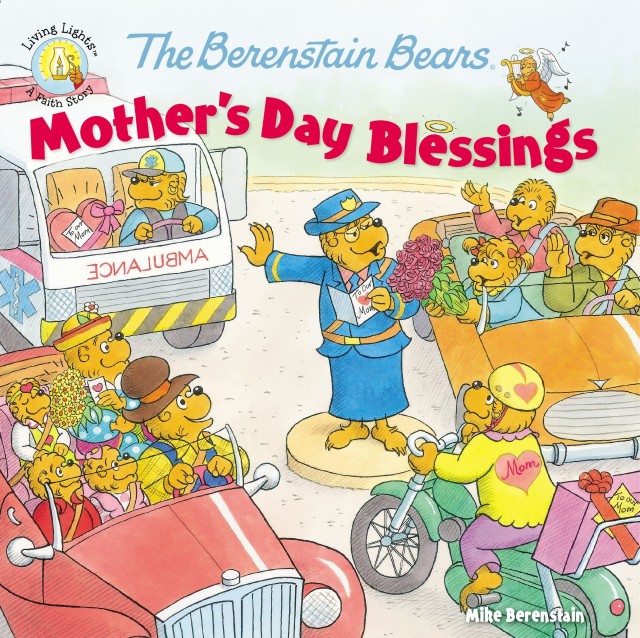 The Berenstain Bears Mother's Day Blessings (Berenstain Bears/Living Lights) by Mike Berenstain
My son is 5 years old (almost 6) and LOVES The Berenstain Bears books! New and old-doesn't matter! I really like the newer books by the son, Mike Berenstain the best. They are more "christian" and teach values and the importance of church and scriptures. I also like that the last page includes discussion questions and activities to reiterate what children read about the story.
Sister, Brother and Honey Bear plan a Mothers Day surprise at Bear Country Inn for Mama Bear. As they drive thru town on the way to church, Mama Bear explains to the cubs about the importance of Mothers and that they come in all shapes, sizes and job professions.
This book was released back in March, a couple months before Mothers Day. My son immediately scooped it up and read it when it came in the mail and because he keeps all his books in his room to read again and again, I forgot I hadn't done my review of it yet.
I received a complimentary copy of this book from BookLookBloggers in exchange for an honest review on my blog and social media-all opinions are my own.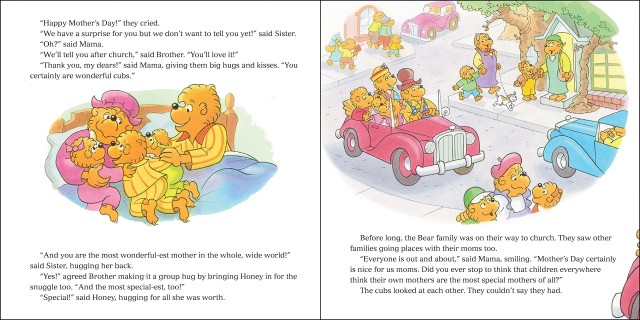 About the Book:
Mama Bear is the best mama in all of Bear Country and Brother, Sister, and Honey Bear know just what to do for her on Mother's Day. In this newest title in the Berenstain Bears Living Lights, The Berenstain Bears Mother's Day Blessings, join the Bear family and all of Bear Country as they spend Mother's Day together remembering just why our mothers are so special to all of us!
Age Range: 4 – 8 years
Grade Level: Preschool – 3
Series: Berenstain Bears/Living Lights
Paperback: 24 pages
Publisher: Zonderkidz (March 1, 2016)
You can purchase a copy here: