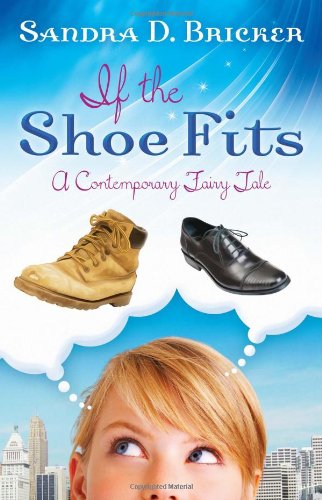 If the Shoe Fits: A Contemporary Fairy Tale by Sandra D. Bricker
This story is the modern tale of Cinderella.
The main character Julianne is so determined to meet her "prince charming" that she doesn't open her eyes to the possibility of her friend Will, being more than a friend.
This story had a good pace with lots of laughs! Some of the things that happened were ridiculous, but it was still funny and good light reading. I have read several books by this author and really enjoy her writing style and stories.
I received a complimentary copy of this book from Moody Publishers in exchange for an honest review on my blog and social media-all opinions are my own.
About the book
Meet Julianne Bartlett, a brilliant young attorney ready to start her own law firm with her best friend—and virtually constant companion—Will Hanes. Julianne has been waiting her whole life for her Prince Charming to gallop in on his white steed. Will rode up on his 10-speed bike while they were still in grade school—but who meets the perfect guy right in the middle of a cul-de-sac?
On the way to her new office, Julianne screeches to a halt after a mysterious Prince Charming loses his toolbox and work boot in a busy intersection. He's gorgeous . . . and he's a caring dog-rescuer, too! How far she will go to grab the attention of the prince who begins to look less and less charming all the time?
Shriek with laughter—and embarrassment—as your new best friend, Julianne, goes on a collision course with God's impeccable plan!