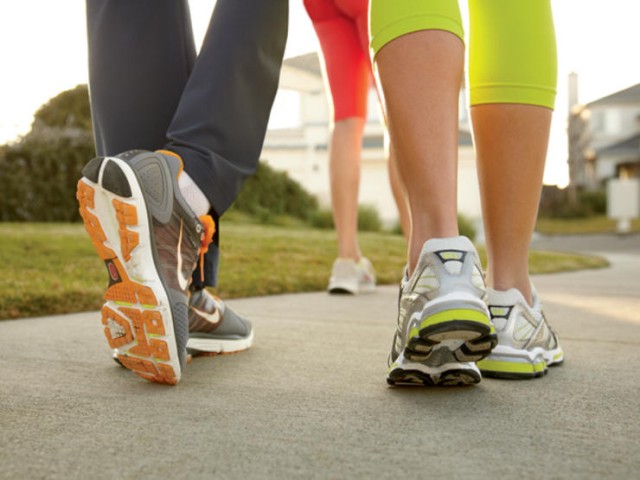 I love the start of the new month which means it's time to make new fitness goals and figure out a new schedule and plan. I like following a calendar so I know what to expect every day, but I get bored if I do the same workouts or follow the same instructor every day. I love variety! Do you?
For those of you who follow my social media and read this blog, know I'm a big fan of Leslie Sansone and Jessica Smith workouts! I remember Leslie Sansone use to have an online walk club back in 2011 ish when she posted monthly workout calendars and schedules. I miss that!
So I decided that I'm going to come up with my own fitness walking schedule/calendar EVERY MONTH to share with all of you.
If you like that idea, will you please share this blog link post with your friends? I will be able to know by the number of views on this post, as to whether a monthly calendar is a popular idea. It takes work each month to come up with a rotation and ideas, so I want to make sure it's helpful to others.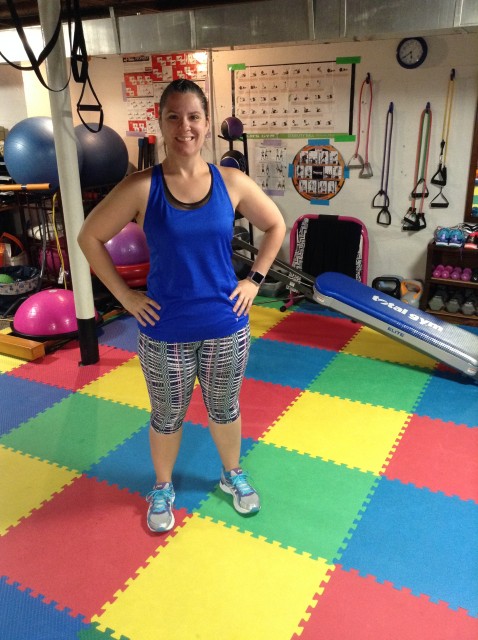 First, these workouts can be done using indoor Leslie Sansone AND/OR Jessica Smith workouts. This calendar can also be used for indoor treadmill workouts and outside walking!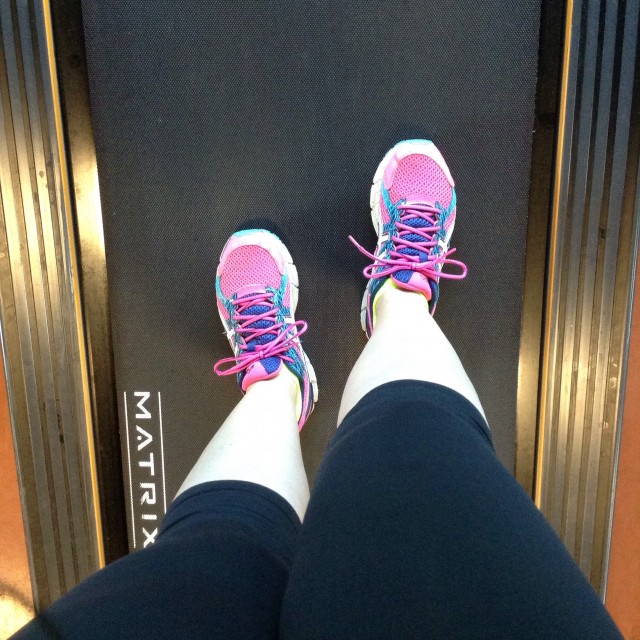 Second, you will notice that I will always have a "fun day" and a "rest day". Fun days are incorporated so you can do whatever you want that day-take a gym class, walk with the family-whatever you want! Rest days are very important to your body. Rest or do some stretching or yoga on those days.
Third, I will always have strength training days every week because I feel it's very important! For the strength training days, you will select a dvd that COMBINES the cardio and strength training together.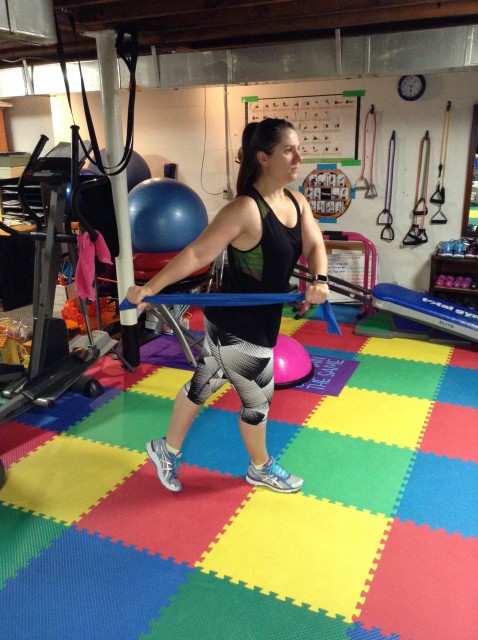 For example: Leslie Sansone Miracle Miles set, Leslie Sansone Tone Every Zone, 5 Mega Miles, etc. and Jessica Smith 6 Mile Mix, Boost Metabolism and Muscle, etc. all use cardio and strength training (bands or weights) in these dvds and should only be used on strength training days.
Did you see the extra surprise on Fridays? In addition to your miles, add in your squats for the day. It doesn't matter what kind of squats you do-narrow, regular, or wide. Mix it up if you want.
All other dvds not using weights or bands should be used on the cardio days.
If you are using the treadmill or running outside, you will need to do your strength training before or after your cardio.
1 mile = 15 minutes of cardio and/or strength.
If you have any questions, let me know! I would not suggest doing strength training 2 days in a row because it doesn't allow the muscles to rest properly.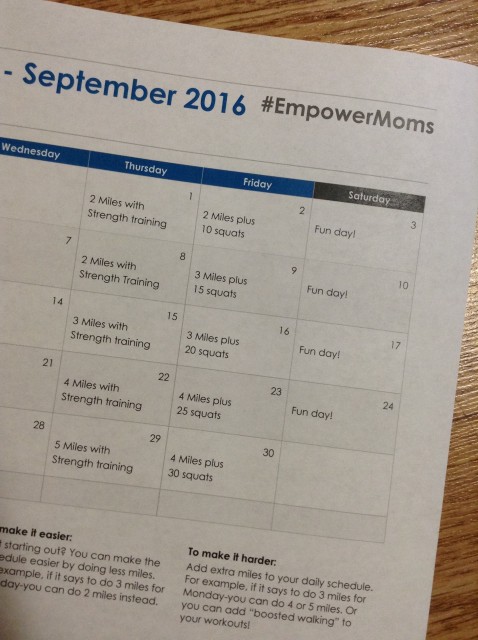 Click on the link below to download your September pdf calendar:
Fitness Walking Workouts for Sept 2016
If you don't have any Leslie Sansone or Jessica Smith workout dvds; check your local library or visit their youtube channels below for some FREE workouts:

Leslie Sansone workouts:
https://www.youtube.com/user/walkathomemedia/videos
Jessica Smith TV workouts:
https://www.youtube.com/user/jessicasmithtv/videos
GOOD LUCK and HAVE FUN!!