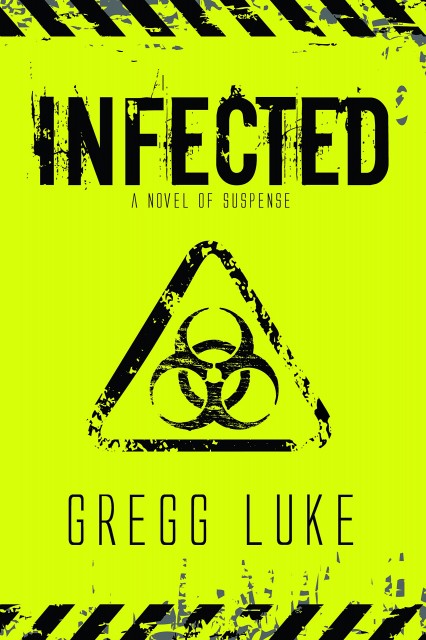 This is my first book that I've read from this author. The cover of the book grabbed my attention as well as the heading "Mother Nature: the world's most innovative killer"….
"Infected" had a steady pace; and was thrilling, fascinating, and horrifying all at the same time.
Julia is an Australian scientist currently researching in the Venezuelan rain forests with her co worker. After his death she discovers something horrific about the organism her partner was researching. She calls in another associate to help her uncover the specifics about the fungus and how the infection was able to get into a human and spread.
I don't understand very much about science and organisms and eco-terrorism; but I still enjoyed this book. I wouldn't recommend reading it while eating or if you are squeamish about bodies and organisms because it is graphic at parts. There is alot of research and science that went into writing this book-very well written!
I received a complimentary copy of this book from Covenant Communications in exchange for an honest review on my blog and social media-all opinions are my own.
About the Book
Mother Nature: the world's most innovative killer.
Deep in the jungles of Venezuela, mycologist Dr. Julia Fatheringham is engrossed in her study of native fungi. But what begins as a standard research trip quickly spirals into chaos when her associate's erratic behavior results in his horrifying death. Soon, Julia makes a startling discovery: her partner was contaminated by an organism found only in insects. It alters the victim's mind in alarming ways, with an invariably deadly outcome. Julia is baffled by her discovery—this organism has never appeared in humans. It shouldn't be possible. There is only one terrifying conclusion: The infection has jumped species.
Now, in this remote corner of the world, a contagion of unparalleled horror rests in Julia's hands. But even as she works to contain the organism that could spell devastation of apocalyptic proportions, there are others with a different agenda. They've learned of her discovery and will go to any lengths to acquire a sample—there is good money to be had in eco-terrorism.
Armed only with her strength of mind and what courage she can gather, Julia prepares to battle the devastating scourge—and the terrorists determined to unleash it on humanity.
About the Author
Gregg R. Luke, RPh, spent the majority of his childhood and young adult life in Santa Barbara, California. He served an LDS mission in Wisconsin and currently practices pharmacy in Logan, Utah. He and his wife, Julie, have three children. His fictional novels include The Survivors, Do No Harm, Altered State, and Blink of an Eye, three of which were Whitney Award finalists. Gregg has traveled to mosquito endemic areas for research on this book. He has extensively studied parasitology and bloodborne diseases, including traveling to the Yucatan peninsula during the H1N1 pandemic of 2009.