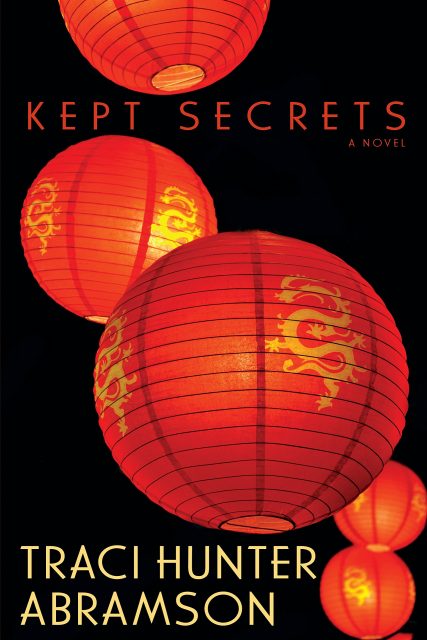 "Kept Secrets" is a fast pace, thrilling adventure! Devin and Grace cross paths at a friends wedding and spontaneously decide to get married when they realize they still have feelings for each other after all those years. However, Devin doesn't tell his new wife about his undercover CIA job and within weeks of being married they are already living in different areas trying to make their new marriage work.
When something happens that leads Grace to disappear, Devin needs to decide who he can trust and whether or not to include his new wife in his life and job.
I could not put this book down!! It was a clean, dramatic story with some romance which kept my interest from beginning to end. I would highly recommend this novel!
I received a copy of this book complimentary for blog and social media review. All opinions are my own.
About the book
Unexpectedly reunited after six years, high school sweethearts Devin Shanahan and Grace Harrington cross paths and have a whirlwind wedding. A lot can change in six years, however, and they must figure out how to make their two independent lives mesh.
Unable to disclose his CIA job to his new wife, when Devin is assigned a top-secret mission to Hong Kong, he tells Grace part of the truth: that he is going to work abroad for six months in finance. But when the mission turns deadly and Devin doesn't know whom to trust, he must make the most difficult decision of his life in an effort to keep Grace safe. Will the seeds of deception prove destructive to their newly formed marriage? And will the love that brought them together be the very thing their enemies use to tear them apart?
Biography
Traci Hunter Abramson was born in Arizona, where she lived until moving to Venezuela for a study-abroad program. After graduating from Brigham Young University, she worked for the Central Intelligence Agency for several years, eventually resigning in order to raise her family. She credits the CIA with giving her a wealth of ideas for suspense novels as well as the skills needed to survive her children's teenage years. She has gone on to write a number of bestselling suspense novels that have consistently been nominated as Whitney Award finalists. She considers shoes an optional accessory which became evident when she won her first three Whitney Awards in 2013 (Code Word), 2014 (Deep Cover), and 2016 (Failsafe.) She currently lives in Virginia with her family where she enjoys sports, travel, writing, and coaching high school swimming.