Today is day 2 of my Holiday Cheer Flash Giveaway!
Every day (Monday thru Friday) for the next 3 weeks, I will be giving away 1 christian fiction or non fiction book to one of you! Thats a total of 15 books to giveaway! SEE BELOW FOR FULL DETAILS!
Here is the giveaway for today: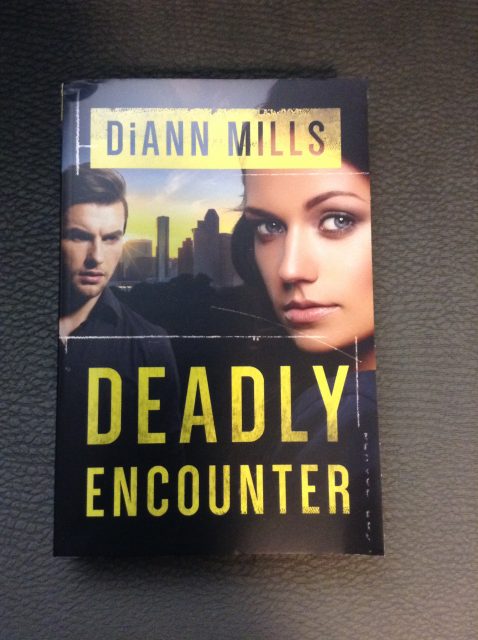 Deadly Encounter (FBI Task Force)
by DiAnn Mills
Airport Ranger volunteer Stacy Broussard expected a peaceful Saturday morning ride around the perimeter of Houston's airport. What she encounters instead is a brutal homicide and a baffling mystery. Next to the body is an injured dog, the dead man s motorcycle, and a drone armed with a laser capable of taking down a 747. Though FBI Special Agent Alex LeBlanc sees a clear-cut case of terrorism, his past has taught him to be suspicious of everyone, even witnesses. Even bleeding-heart veterinarians like Stacy. But when her gruesome discovery is only the first in a string of incidences that throw her life into a tailspin, Alex begins to wonder if Stacy was targeted. As a health emergency endangers Stacy's community, and the task force pulls in leads from all directions, Alex and Stacy must work together to prevent another deadly encounter.
ENTER GIVEAWAY HERE:
a Rafflecopter giveaway

➡️DETAILS:
?This giveaway will be a flash giveaway, meaning each book drawing will only be live for 48 hours so you much act quickly!
?All giveaways and entry specifics will be posted daily on my blog.
?Each day I will post the new book that will be available to win for 48 hours.
?You may win multiple times but you must have a USA mailing address.
?All books will be mailed within 2 to 4 weeks.
?All 15 books are Christian fiction or Christian nonfiction books.
?Winners will also receive some bookmarks that were generously donated by author @jilleileensmith for this holiday cheer flash giveaway!!
?Spread some holiday cheer and tell your friends and family about my upcoming book giveaways!!!