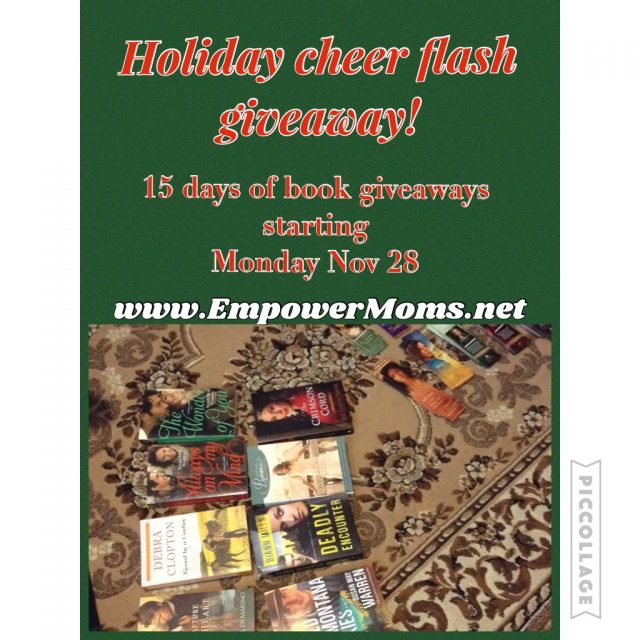 I'm so excited! TOMORROW, Monday is the kick off to my Holiday cheer flash giveaway here on my blog and here's a sneak peek of some of the books!!
For 3 weeks (Monday thru Friday) I will be giving away 1 book each day for a total of 1️⃣5️⃣ books.
➡️DETAILS:
?This giveaway will be a flash giveaway, meaning each book drawing will only be live for 48 hours so you much act quickly!
?All giveaways and entry specifics will be posted daily on my blog.
?Each day I will post the new book that will be available to win for 48 hours.
?You may win multiple times but you must have a USA mailing address.
?All books will be mailed within 2 to 4 weeks.
?All 15 books are Christian fiction or Christian nonfiction books.
?Winners will also receive some bookmarks that were generously donated by author @jilleileensmith for this holiday cheer flash giveaway!!
?Spread some holiday cheer and tell your friends and family about my upcoming book giveaways!!!
See you tomorrow, Monday November 28th here at www.EmpowerMoms.net !