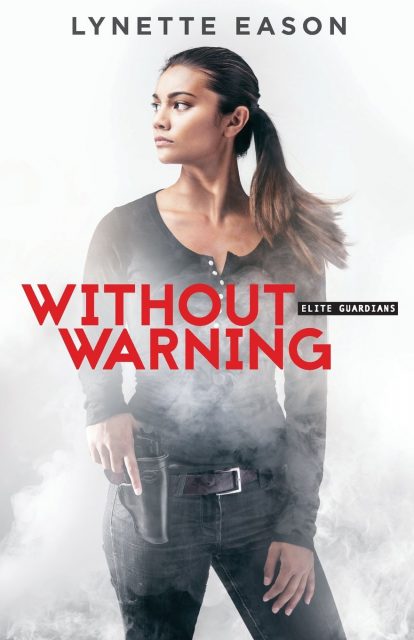 Without Warning (Elite Guardians #2) by Lynette Eason
This book was just as great as the first book in this Elite Guardian series! "Without Warning" is book 2 of 4 total books in author Lynette Easons's new series.
The Elite Guardians make up a group of highly skilled women who are privately hired to protect others. In this book, Katie is hired by the niece of Daniel Matthews, the owner of a couple local restaurants. Because the niece is a friend of Katie, she takes a personal interest in Daniel's cases. From murder to arson, no one really knows why Daniel is being targeted but the Elite Guardians and other people working his case keep getting hurt as the danger escalates.
This clean novel was very well written, fast paced and kept me on the edge of my seat. I read it all in one day because I couldn't put it down! I can't wait to read books 3 and 4 that will be released in 2017.
I received a copy of this book complimentary for blog and social media review. All opinions are my own.
About the book:
Katie Singleton, a partner with the Elite Guardians Protection Agency, stumbles upon her next assignment quite by accident. Spotting blue lights at a familiar restaurant, she stops to investigate, only to discover that owner Daniel Matthews has become the target of someone who will go to any lengths to put him out of business.
Daniel might be concerned, but he's not convinced that a bodyguard–and a female one at that–is necessary. A new attack and his niece's urgings are enough to make him reconsider. He and Katie must figure out who's behind the intimidation and threats–before a would-be killer strikes again.
Witty dialogue and a simmering attraction will have readers flying through this tension-laced thriller. Eason exercises complete control of her readers' emotions as they race through the pages to discover the truth.
Purchase your copy here:

About the Author
Lynette Eason is the bestselling author of the Women of Justice series, the Deadly Reunions series, and the Hidden Identity series, as well as Always Watching in the Elite Guardians series. She is the winner of an ACFW Carol Award, the Selah Award, and the Inspirational Readers' Choice Award. She has a master's degree in education from Converse College and she lives in South Carolina. Learn more at www.lynetteeason.com.