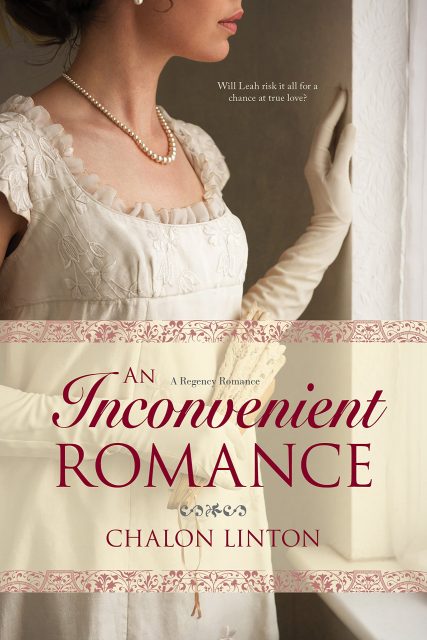 The story begins in England in 1811 and then jumps ahead six years. The chapters alternate between the main characters Leah and Charles so readers get a full view of the story and their emotions and feelings. We are introduced to their different families and the beloved dog admiral.
I enjoyed this sweet regency romance, and felt like the author did a good job tying the characters and story together. Sometimes I have a hard time reading books from this era because they can be a little boring or stuffy but I enjoyed the characters in this book and how it was written.
"An inconvenient romance" is free of bad language and appropriate for all adult readers.
I received a copy of this book complimentary for blog and social media review. All opinions are my own.
About the book:
The countryside of England provided an idyllic backdrop for Charles Brumley's and Leah Hastings's childhood. Neighbors and best friends, the pair passed many happy days racing through the rolling hills of Derbyshire. Everything was perfect until Charles ruined it all and abandoned Leah for university.
Six years later, the former friends are thrust into each other's paths once more. Leah had been looking forward to the ball, an opportunity to further her acquaintance with the handsome Captain Wilkins but when she sees Charles's familiar face through the crowd, her traitorous heart leaps.
Charles faces his own struggle: he has loved Leah since he was fifteen years old, yet it seems he is too late it appears that her affections are otherwise engaged. As the pair tentatively renews their friendship, the spark between them is undeniable.
After so many years apart, Leah endeavors to reconcile her feelings toward her once cherished companion. But when a conniving rival for Charles's attention approaches Leah, the threat is clear: give up her association with Charles, or a devastating secret about her family will be revealed. Faced with an impossible decision, Leah must make a choice the ruin of her family or the ruin of her heart?
You can purchase a copy of the book here:

Biography
Chalon Linton was first introduced to Jane Austen by a dear friend and now she can't get enough of handsome men in tailcoats. Her intrigue in the genre stems from a nostalgic longing for manners, wit, and true love. Fortunately, Chalon found her dashing gentleman, married him, and now lives happily ever after in Southern California.