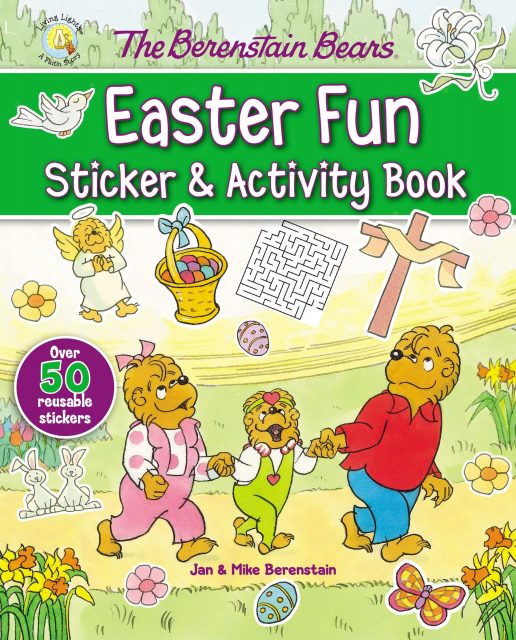 The Berenstain Bears Easter Fun Sticker and Activity Book (Berenstain Bears/Living Lights) by Jan & Mike Berenstain
Released February 7, 2017
32 pages-Paperback
ages 4-8
My 6 year old and I are big fans of The Berenstain Bears books, especially the newer "Living Lights" series. In fact, I've been reading them for over 30 years now!
This "Easter Fun" sticker and activity book has crossword puzzles, patterns, numbers, coloring, stickers-all things my son enjoys. Some of the activities would be a little hard for ages 4 and 5 and would require some help.
This would be the perfect present for young readers during the Easter season. I love their holiday activity books and highly recommend!
I received a copy of this book complimentary for blog and social media review. All opinions are my own.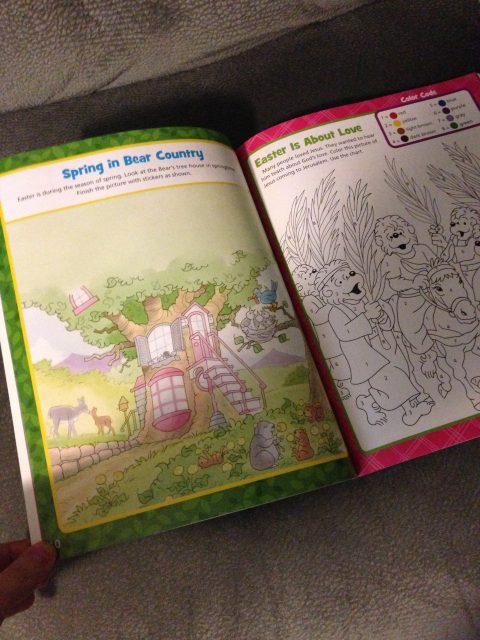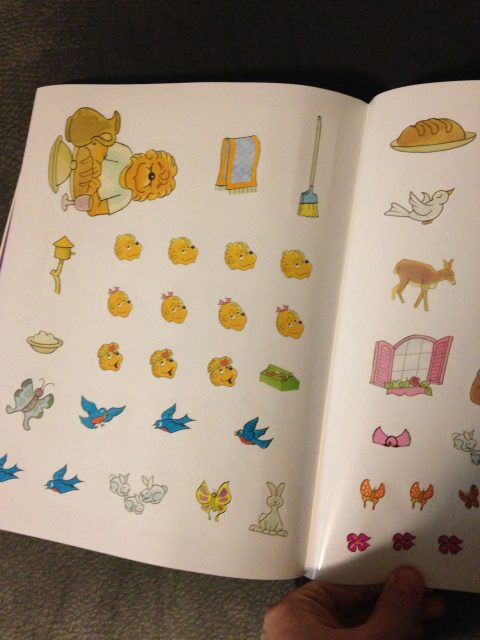 About the Book
The Berenstain Bears come to life this joyful Easter season with puzzles, activity pages, and more than 50 reusable stickers in The Berenstain Bears Easter Fun Sticker and Activity Book.
Featuring Papa, Mama, Brother, Sister, and Honey and the rest of the Bear Country gang, kids are sure to find lots to do helping Honey Bear find hidden Easter eggs and chocolates around the Bear family treehouse, doing crosswords and word searches with Brother and Sister, and even helping out at the Easter sunrise service at Chapel in the Woods.
Purchase a copy here:

About the Author
Stan and Jan Berenstain introduced the first Berenstain Bear books in 1962. Mike Berenstain grew up watching his parents work together to write about and draw these lovable bears. Eventually he started drawing and writing about them too. Though Stan died in 2005, and Jan in 2012, Mike continues to create the delightful Bear adventures from the family home and studio in Pennsylvania, in an area that looks much like the sunny dirt road deep in Bear Country.