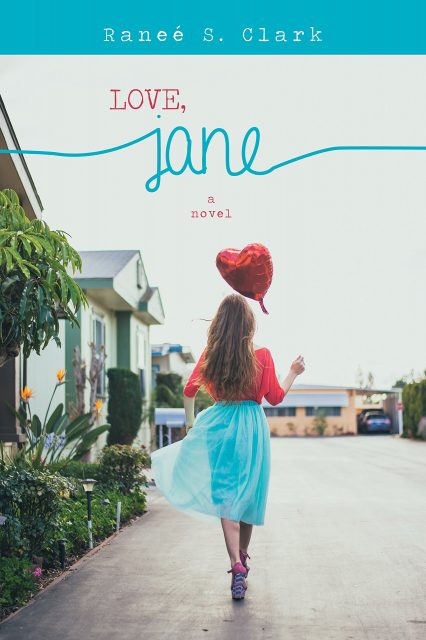 "Love, Jane" is a cute, romantic story that follows Jane and Sean's love story. Although this book is a specific Christian LDS book, I feel that most readers will enjoy the story.
Jane has been wanting for years to serve a mission for her church and submits her mission papers when she feels its the right time. Even after trying not to get serious, after months of dating Sean they both realize they love each other and want to get married. Jane has a hard time expressing her feelings to others and dealing with situations head on, so unfortunately over the years she has had bad relationships and experiences because she doesn't speak up. She ends up waiting to tell Sean about her mission papers and leave date only weeks before she leaves, which obviously affects their relationship in a negative way. However, Jane feels very strongly about serving her mission in Alaska and asks Sean to wait for her and he agrees.
Most of the book follows Jane's experiences while on her 18 month mission trip and their emails back and forth. With only a couple months before coming home Jane stops getting emails from her boyfriend and assumes the worst- that he's met someone else and he won't be waiting for her.
I liked reading about Jane's experiences while on her mission and trying to connect with her teaching companion while teaching others about God. I also liked reading about Sean's life and how close he was to his family and students at his high school teaching job.
I felt like the whole story was leading up to Jane and Sean's reunion, only to be disappointed that it was crammed into two chapters at the end of the book which felt very rushed. It did not leave me a very good impression of Sean and his wavering emotions and feelings back-and-forth between the two women he needed to choose from.
This was a quick romantic read which I did enjoy but was left feeling disappointed at the end.
I received a copy of this book complimentary for blog and social media review. All opinions are my own.
About the Book
Jane Reeves and Sean O'Callaghan seem to be a match made in heaven—but the timing is all wrong. Jane has her heart set on serving a mission, and she can't delay telling Sean the news any longer: not only has she quietly submitted her mission papers, but she's also leaving in a month . . . for Alaska. Shocked and devastated, Sean struggles to come to terms with Jane's decision. Unable to deny the depth of their feelings for one another, Sean makes a promise to wait for her. Life unfolds for both Jane and Sean, with communications limited to weekly e-mails. But with just a few months left in Jane's mission, Sean's messages stop. When she receives the dreaded "Dear Jane" breakup, along with the news that she has been replaced by Sean's former flame, Jane knows the future she envisioned now belongs to another woman. But upon her return home, Jane quickly realizes some things are worth fighting for—perhaps most of all, a shot at true love.
You can purchase a copy here: