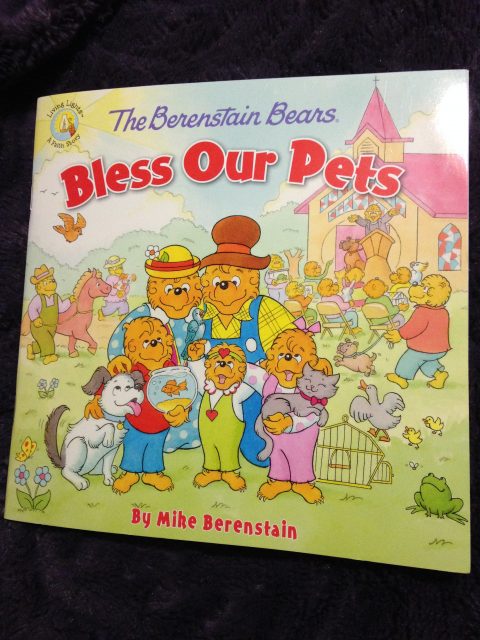 The Berenstain Bears Bless Our Pets (Berenstain Bears/Living Lights) by Mike Berenstain
We received this book yesterday and my 6 year old was thrilled to get another new Berenstain Bears book! "Bless Our Pets" was just released last week. My son is just starting to recognize words and groups of words so he enjoys looking at the pictures and book before I read it to him. He especially loved that he had a word search in the back of the book.
I honestly didn't know what this book was about- I assumed it was about being grateful for our pets. It was actually about the Bear family taking their pets to the local church for them to receive a special blessing from God and the pastor.
I did not like the "heavenly intervention" part of the book and I don't agree with having a ceremony for pets, although I do believe they are gifts from God and can be a part of our family. This is probably my least favorite Living Lights book. I wouldn't have gotten this book if I had known what it was about because I had to tell my son after reading it that its not something our church does.
I received a copy of this book complimentary for blog and social media review. All opinions are my own.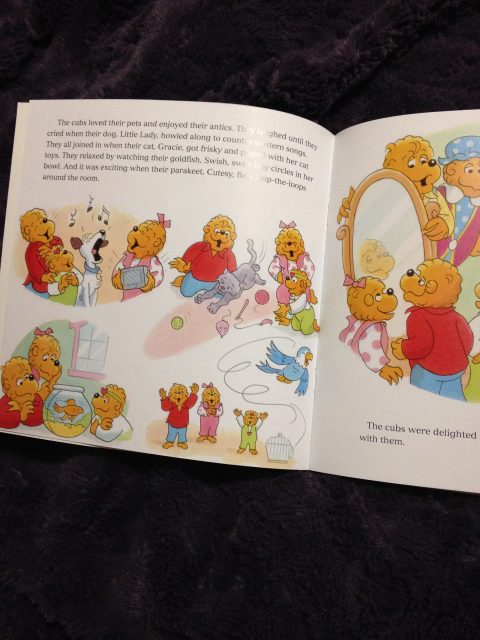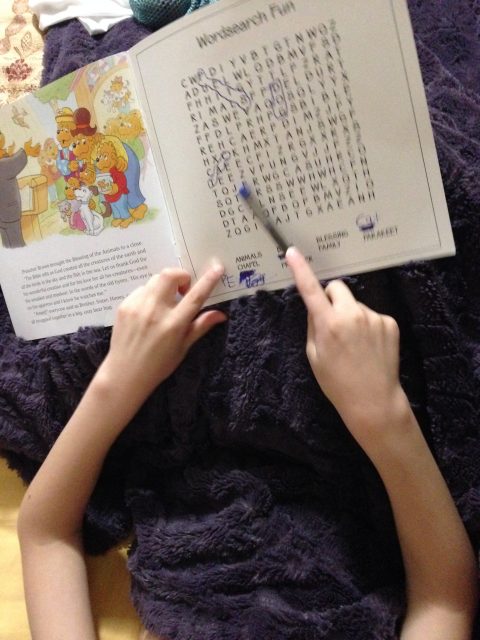 About the Book:
In the newest Berenstain Bear Living Lights title, The Berenstain Bears Bless Our Pets, Brother, Sister, and Honey Bear love their pets Little Lady, Gracie, Swish, and Cutsie … they are just like part of the Bear family. So when Preacher Brown holds a special Blessing of the Pets service on Sunday, the Bear family joins in. But what starts as a peaceful gathering of Bear Country neighbors and their animal friends on the lawn of the Chapel—including dogs, cats, rats, goats, and even a snake or two—ends up needing a little heavenly intervention.
Purchase a copy here:

About the Author
Stan and Jan Berenstain introduced the first Berenstain Bears books in 1962. Mike Berenstain grew up watching his parents work together to write about and draw these lovable bears. Eventually he started drawing and writing about them too. Though Stan died in 2005 and Jan in 2012, Mike continues to create the delightful Bear adventures from his studio in Pennsylvania, in an area that looks much like the sunny dirt road deep in Bear Country.