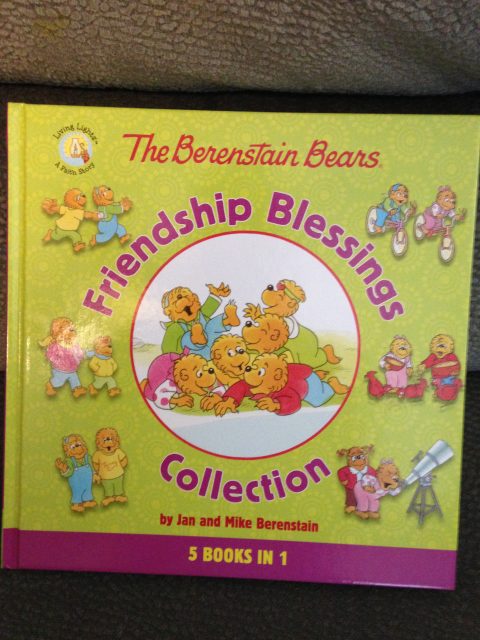 "Berenstain Bears Friendship Blessings Collection" By Jan and Mike Berenstain
My son and I have only read one of the stories in this collection of books, so we were very excited to get this friendship blessings collection!
This collection includes:
The Perfect Fishing Spot
Reap the Harvest
Faithful Friends
Kindness Counts
God Made You Special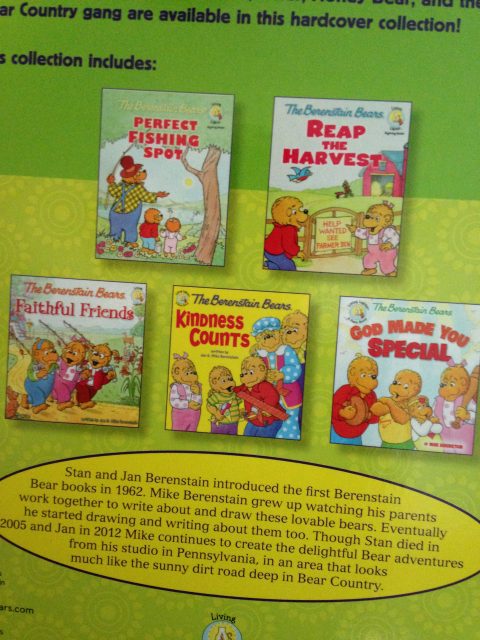 Each story begins with a bible verse and ends with discussion questions and suggested activities you can do that relates to that story.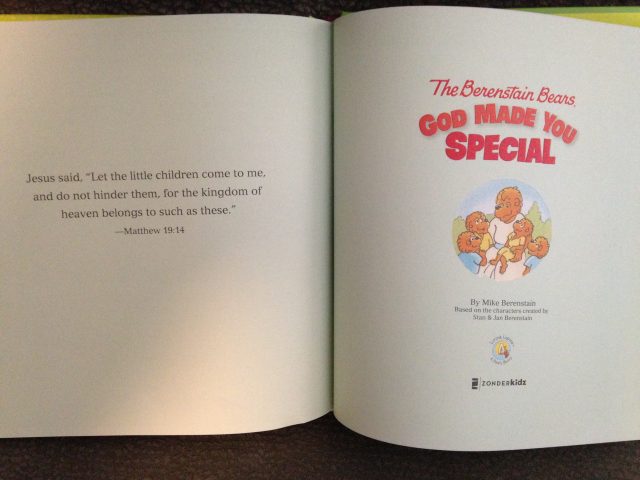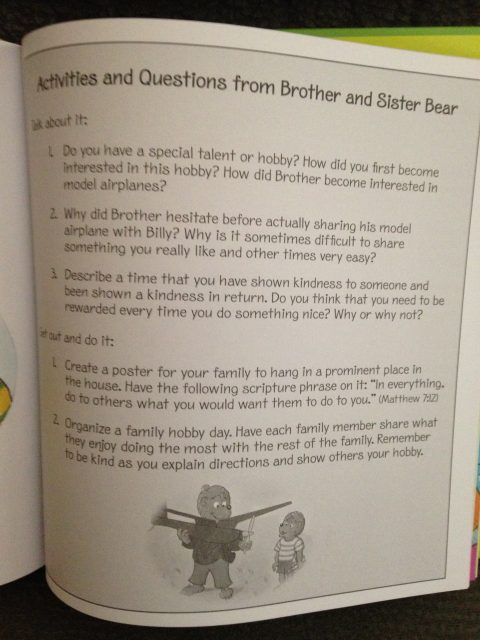 My almost 7 year old and I have been reading Berenstain Bears books for years and I especially love the Living Lights series of books. They are easy to read and easy to understand for their level. My son is a big reader and enjoys trying to pick out words and sentences he recognizes.
Another winner! We really enjoyed this treasury of stories and highly recommend! I received a copy of this book complimentary for blog and social media review. All opinions are my own.
Book Description
The Berenstain Bears Living Lights, series continues to attract young readers through creative and engaging stories that not only entertain but teach values and life lessons. Now, five of the series' favorite titles are available in a great new hardcover. This Berenstain Bears Living Lights treasury called Friendship Blessings Collection is sure to be a popular choice for Berenstain Bears fans.

You can purchase a copy here: