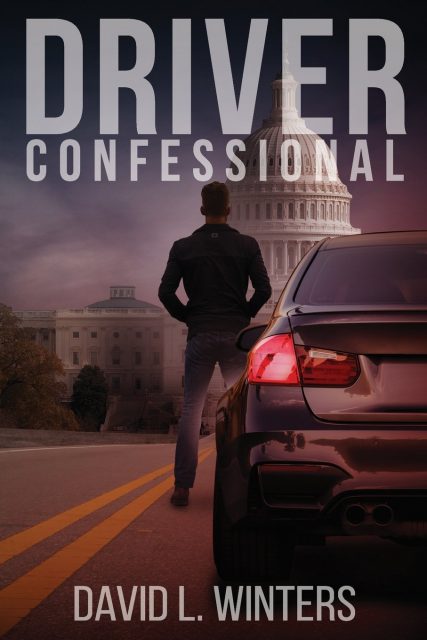 Driver Confessional (Driver Series Book 1) by David L. Winters
"Driver Confessional" is book 1 of 3 in the new driver series by author by David winters. This book tells the story of Antonio who is going to law school, as well as a being a part time "Buber" driver (similar to being a taxi driver) for the DC area. Antonio feels that his calling while being a driver is to pray or witness to his clients about God so there is religious conversations and prayers through out this book. It was interesting to see the lives he was able to bless due to this mentality, although not all of his riders were open to the communication about God.
Antonio and his brother Rocco start investigating a case after one of Antonio's Buber clients, Glynis is murdered. Antonio had met Glynis at the very beginning of the book after he picks her up from a restaurant and brings her home, but she leaves a briefcase in his vehicle. When he goes to return the briefcase he finds her dead making him one of the main suspects.
The writing throughout the book wasn't great which left me wondering if this was the authors first book that he wrote. I was a little confused as to who was speaking during the story because sometimes the main character was referred to as Antonio, other times he was called "the driver". I also felt like the "Buber" driver specifics were exactly like being an "Uber" driver which was weird.
I'm interested in reading book 2 to see how the characters develop but I wouldn't read book 1 again. Overall I enjoyed this book because of the faith of Antonio as well as the intriguing part of the story which involved international espionage, greed, and the Russian mob.
I received a copy of this book complimentary for blog and social media review. All opinions are my own.
About the Book:
Ride share driver Antonio cruises the streets of Washington, D.C. looking for his next fare.
He has an unusual gift for relaxing his customers and stimulating their desire to reveal more than they planned. By the completion of their ride, many feel so comfortable that they confess their sins great and small. Antonio's faith guides his discussions and points him in new directions. Suddenly, his peaceful world is turned upside down by a mysterious business woman. As she heads to a midnight rendezvous, she confesses more than Antonio can handle. Her story sends him into a world of espionage, international terrorism and danger.
Learn more and purchase a copy here:

About the Author:
David L Winters is an award-winning author, humorist and speaker, originally from Ohio, who lives in the suburbs of Washington, D.C. His first book, "Sabbatical of the Mind: The Journey from Anxiety to Peace," won several awards including a Silver Illumination Award from the Jenkins Group and two Finalist Medals from the Next Generation Indies Book Awards.
Find out more about David at http://www.sabbaticalofthemind.net