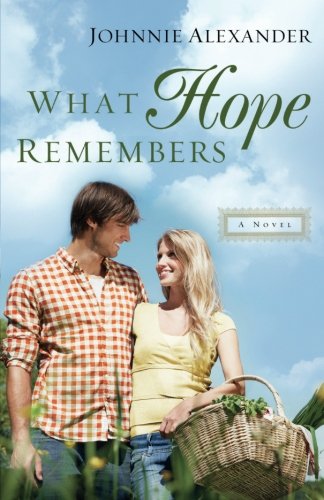 What Hope Remembers (Misty Willow) by Johnnie Alexander
"What Hope Remembers" is book 3 in the Misty Willow series. Although I haven't read the other books, this one sounded intriguing so I decided to read it anyway.
Unfortunately I tried for several days to read this book off and on, but I just couldn't get into the characters or the storyline so I decided halfway thru not to finish it. I found it slow and confusing and not relatable.
This author has other books, including two other books in the series, so if you enjoy her writing and previous books you would most likely enjoy this series.
I received a copy of this book complimentary for blog and social media review. All opinions are my own.
About the Book:
When Amy Somers loses her job as a lobbyist, she moves to Misty Willow, well aware that she's crossing bridges she'd burned years before. With all the mistakes she's made and the uncaring things she's done–even to her own family–she can hardly believe that happiness will find her, especially when Gabe Kendall, her first crush and her first kiss, rides back into her life atop a buckskin mare.
A former Marine, Gabe is at loose ends after serving a prison sentence for being in the wrong place at the wrong time. He sees beyond Amy's hard exterior to the girl he once knew and loved, and he longs to see her open her heart. Yet with his vision clouded by shame for his past and fears about the future, he finds it difficult to see the path ahead.
But the memory of that long-ago kiss just may have the power to reignite a romance that brings out the best in both of them.
Learn more about the book and purchase a copy here:

About the Author:
Johnnie Alexander is the award-winning author of Where Treasure Hides and Where She Belongs, as well as an accomplished essayist and poet. Her Misty Willow Series was inspired by a 19th century house she lived in as a teen. Join her at www.johnnie-alexander.com to experience the love of random travel and the joy of treasured moments.