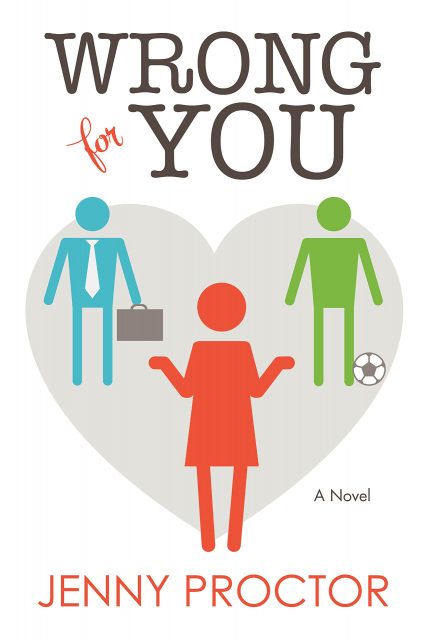 "Wrong for you" is a christian lds romance story.
25 year old Lane bishop moves from California all the way to North Carolina for a new job opportunity and hopefully a fresh start with dating. As she settles into her new job and new church, a group of girls invite her to a soccer game. Assuming she's playing, Lane joins them only to find out they just want to guy watch instead of play. Lane jumps into the game and in the process meets "the untouchable" Hamilton brothers- Simon, Jamie, Dave and Cooper.
This story was really fun to read as it progresses with Lane at her new job at her childhood inn and her relationship with one (or two?) of the Hamilton brothers and making big life decisions. I loved the storyline and characters. It was funny and romantic and a quick read.
I received a copy of this book complimentary for blog and social media review. All opinions are my own.
About the book:
Lane Bishop is a hardworking, intelligent, beautiful young woman. And with her recent move to Chapel Hill, she is determined to leave behind the drama and effort of keeping up with the dating scene. Even so, Lane somehow manages to get dragged out by a gaggle of girls to watch a bunch of guys play soccer. But just watching is not Lane's forte, so she joins in the fun and leads her team to victory. Rather than feeling intimidated by the vivacious beauty on the opposing team, Jamie Hamilton is intrigued. Risking his "untouchable" dating status, he decides to pursue Lane—with a little help from his older brother Simon. With Simon's behind-the-scenes assistance, Jamie proves irresistible, even to a disillusioned dater like Lane. But as she gets to know both brothers, Lane can't help but wonder—beneath the grand gestures and romantic words, is she falling for the wrong guy?
Purchase your copy here:

Biography
Jenny Proctor was born in the mountains of Western North Carolina, a place she still resides and considers the loveliest on earth. She and her husband stay busy keeping up with six children and a growing assortment of pets. She loves to hike with her family and spend time outdoors, but she also adores lounging around her home, reading great books or watching great movies and when she's lucky, eating delicious food she doesn't have to prepare herself. To learn more about Jenny, visit her webpage at www.jennyproctor.com.