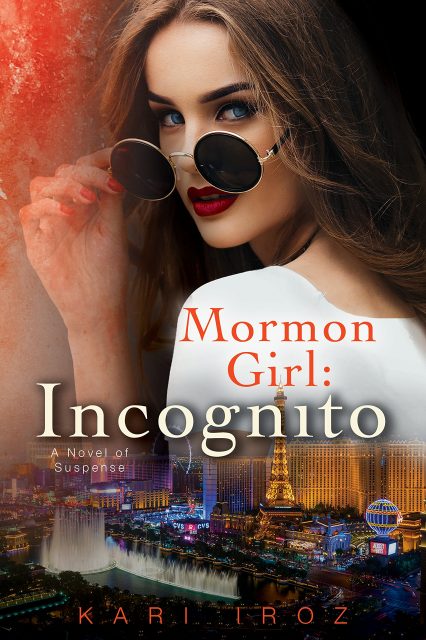 Mormon Girl: Incognito by Kari Iroz
I really enjoyed this book! Good steady pace, lots of action and romance! I had forgotten that I had read a previous book by this author which also included Jack and Damon in it. (A Date with a Stranger) It is not necessary to read the books in order since they can be read as stand alone, but things are mentioned in this story that happen in the previous one.
"Jack" surprises her boyfriend in Vegas but ends up in the middle of his top secret investigation! I liked how strong Jacklyn was in almost every situation and determined to make the best of every day and her relationships with others.
Jacklyn is a christian/LDS/mormon so some of her beliefs about church and relationships and marriage are mentioned through out the story.
I enjoyed this book and read it in one night so I could find out what was going to happen. I hope to see future books with these characters.
I received a copy of this book complimentary for blog and social media review. All opinions are my own.
About the book:
Hilarious heroine Jacklyn Wyatt is back this time in a dicey Vegas adventure!
Jacklyn Jack Wyatt is just your average Mormon girl—other than her brief stint with the FBI, her subsequent brush with death, and her dreamy boyfriend, Special Agent Damon Wade. But in the eight months since she helped save a kidnapping victim, Jack's life has returned to its mostly stagnant state. She's still trapped in a dead-end job, and even her relationship seems to be stuck in a rut. These days, adventures are few and far between.
So when Damon heads to Las Vegas on assignment, Jack sees the perfect opportunity to surprise her boyfriend and rekindle the spark in their relationship. But the surprise is on her: she has just landed herself in the middle of a high-stakes operation involving Russian criminals. Unwittingly drawn undercover once more, Jack is all too aware that the survival of Damon and his associates depends on the success of her charade. In the unfamiliar world of luxurious limos, exclusive nightclubs, and gambling, Jack must convince the high-rolling hustlers that she is a terrifying international arms dealer. If only she knew anything about poker. Or guns . . .
Purchase your copy here: