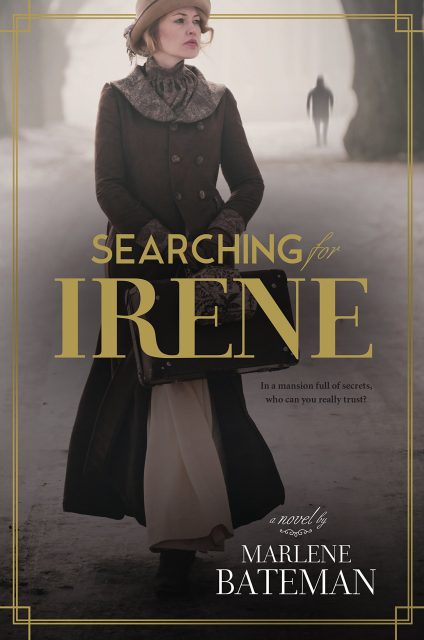 "Searching for Irene" by Marlene Bateman
I wasn't sure what to expect with this book because the description sounded very intriguing but the cover of the book seemed a little boring and old fashioned. I was pleasantly surprised that this book had a great story line, steady plot and kept my interest from chapter 1 to the very end.
I liked the main character Anna, although she had a hard time accepting the faults of her sister and not take them personally. Anna's sister goes missing after working as an accountant in Tyler Richardson's home, so she travels to Virginia to find out what happens.
The story reminded me a little bit of the "clue" board game. Someone in the house has to be the killer, but who? and why? I didn't expect the ending that it had and I really enjoyed all the characters. I highly recommend this clean, christian suspense and drama book.
I received a copy of this book complimentary for blog and social media review. All opinions are my own.
About the Book:
Anna Coughlin is a modern 1920s woman armed with a college education and a partiality for numbers. Now, within the walls of a fantastic castle-like mansion in the hills of Virginia, her skill will be tested as never before. Hired to serve as financial advisor to wealthy Lawrence Richardson, Anna finds the welcome she receives anything but warm. Lawrence's handsome but antagonistic son Tyler wants nothing more than to send her packing. The household staff isn't much better, but who can blame them, considering the way Lawrence's last advisor, Irene, disappeared . . . Convinced that one of the enigmatic members of the household had something to do with Irene's disappearance, Anna doesn't dare trust anyone—not even temperamental Tyler Richardson, who, despite her best intentions, is beginning to steal her heart. A series of frightening incidents ensnare Anna in a maze of intrigue, putting her life in peril. But even as Anna begins uncovering the secrets hidden within the mansion's stone walls, she harbors a secret of her own. Now, the only question that remains is whether she will disappear as mysteriously as Irene. . . .

Purchase your copy here: