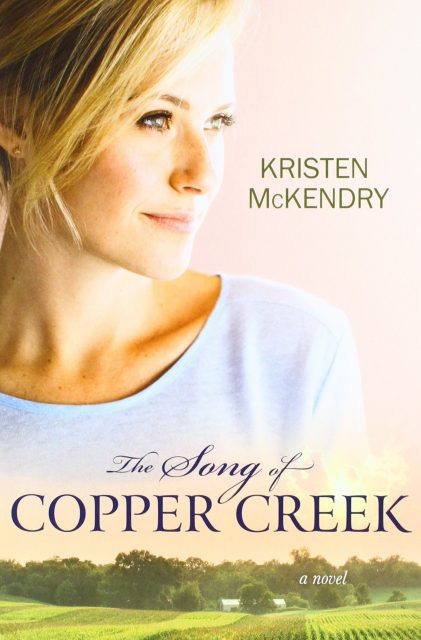 "The Song of Copper Creek" by Kristen Mckendry
Grace returns to her childhood home in Canada after a tragic accident leaves her without her husband and 3 kids. Grace begins working at Copper Creek Farm in exchange for room and board in hopes of finding peace and healing. Grace isn't afraid of hard work, but she is afraid to open up to people and have close relationships and even share about her past.
This story was a steady pace but was a little slow for my personal taste. I did like reading about the specific things Grace did on the historical farm and how they made and did things. On a personal level, I can't even imagine the loss and heartache of losing your entire family.
Grace was able to rely on her religion and faith in God which is talked about through out this story. I would consider this a Christian, Womens fiction book.
I received a copy of this book complimentary for blog and social media review. All opinions are my own.
About the Book:
It's been more than a year since she lost her family—a tragedy that has left Grace Whitaker a shadow of her former self. Unable to move on surrounded by so many memories, she makes the desperate decision to return to her childhood home in Port Dover, Ontario, Canada. There she hopes to salvage the broken pieces of her life—but what she finds is the promise of peace and healing in an unlikely place. Copper Creek Farm is part of a Canadian historical museum, offering glimpses into nineteenth-century pioneer life. Yet the farm offers much more than that—it is a place of second chances. For Grace, the opportunity to work the land alongside the loving Whelan family is the first step toward healing. But she isn't the only broken soul seeking hope on the farm. Grace is joined by a young man in trouble with the law, as well as the Whelans' son and grandchildren, who are struggling through their own heartbreak. Together, these survivors discover the strength that can be found in friendship. But when faced with the uncertainty of the future, will they have the courage to move beyond the past to forge new lives for themselves?
Purchase your copy here: