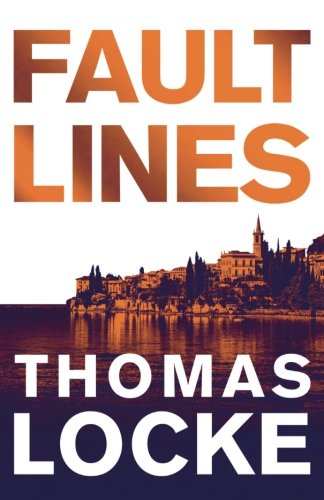 "Fault Lines" by Thomas Locke
I haven't read anything by this author so I was excited to try a new book. Unfortunately I didn't read the book description very well because I don't care for "psychological thriller" books. I had a hard time getting into the characters and plot.
From the first chapter it seemed unrealistic and weird to me that Charlie would get into a vehicle with a strange woman and drive to a secret, undisclosed location. I read about half the book before I just put it away.
If you like this author's writing style or psychological thriller mystery books, than you may enjoy this one!
I received a copy of this book complimentary for blog and social media review. All opinions are my own.
About the Book:
As a security expert, Charlie Hazard is all about taking control of the situation. But when the stunning Dr. Gabriella Speciale draws him into a secret psychological project, risk parameters are shattered. Every move brings him to the edge of one fault line after another, and Charlie struggles to stay clear of a maelstrom of entangled dangers.
The research team abandons the lab on the Florida coast and flees to a mountain refuge in Italy. The battles in Charlie's mind are overtaken by real life attacks. He must grapple with the daunting realization that a conspiracy is taking hold on both internal and external levels. Can Gabriella be trusted, or is she just part of the scheme?
Leave behind your assumptions about the way the world works, and race along the unknown corridors of human consciousness in Fault Lines.
Purchase your copy here: