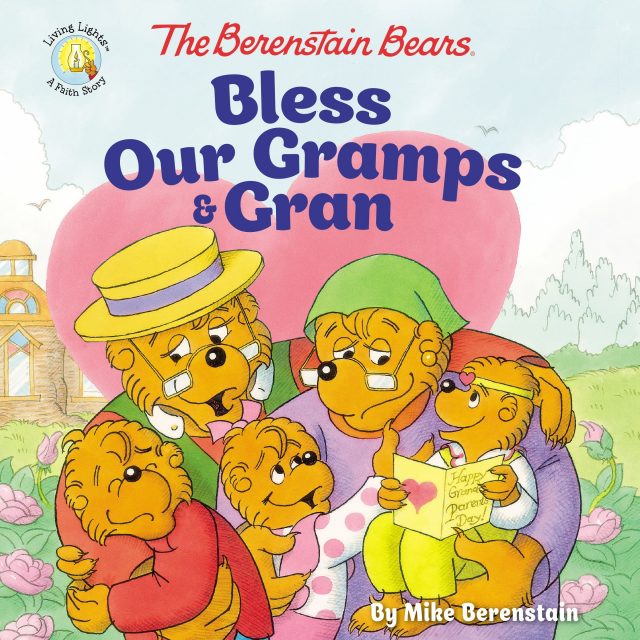 The Berenstain Bears Bless Our Gramps and Gran (Berenstain Bears/Living Lights) by Mike Berenstain
This book focuses on explaining "Grandparents Day" (which is in September) as Mama and Papa help the cubs decide how to honor them on a rainy day. I love the Living Lights series because it focuses on family, faith and values using scripture references and bible stories.
They also included great suggestions in the back of book to help celebrate Grandparents day. My 7 year old LOVES Berenstain Bear books and we look forward to getting the newest book!
I received a copy of this book complimentary for blog and social media review. All opinions are my own.
About the Book:
In The Berenstain Bears Bless Our Gramps and Gran, the newest title in The Berenstain Bears Living Lights series, Mama, Papa, and the cubs decide it's high time they honor Grizzly Gramps and Gran.
It's almost Grandparents Day and the Bear family has never celebrated this special day before. So working as a team, the cubs, with a little help from Mama and Papa, come up with a fun and creative way to show Gramps and Gran just how much they are loved and appreciated.
Age Range: 4 – 8 years
Grade Level: Preschool – 3
Series: Berenstain Bears/Living Lights
Paperback: 24 pages
Publisher: Zonderkidz (July 11, 2017)
Purchase your copy here:

About the Author:
Stan and Jan Berenstain introduced the first Berenstain Bears books in 1962. Mike Berenstain grew up watching his parents work together to write about and draw these lovable bears. Eventually he started drawing and writing about them too. Though Stan died in 2005 and Jan in 2012, Mike continues to create the delightful Bear adventures from his studio in Pennsylvania, in an area that looks much like the sunny dirt road deep in Bear Country.