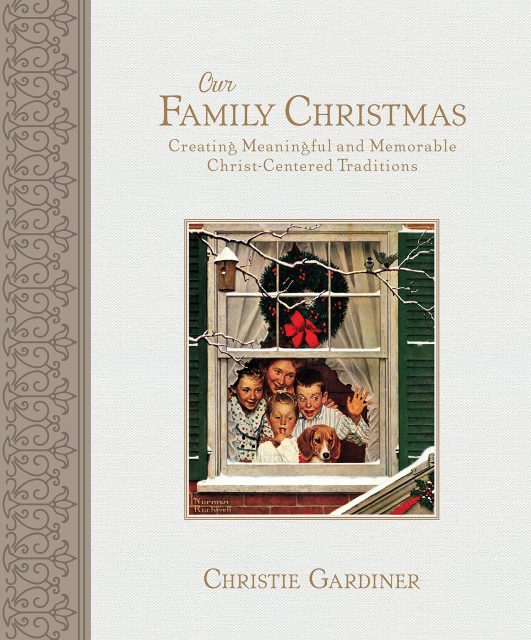 "Our Family Christmas: Creating Meaningful and Memorable Christ-Centered Traditions" by Christie Gardiner
This is a beautiful hardback book meant to be used Dec 1 thru 25 as a daily Christmas devotional book. Each day includes a quote, story, quick tip, countdown ideas, journaling, recipe and song. The pictures through out the book are beautiful paintings and old fashioned Christmas pictures. The book is truly stunning!
Depending on how much time you want to devote each day, you could easily just do 1 or 2 of the things per day like the song and recipe; or the story and journaling.
This book would be perfect for all ages to get anyone in the holiday spirit and think about the true meaning of Christmas. I can't wait to use this book during the holiday season with my family.
"It's not how much we give but how much love we put into giving"-Mother Teresa
I received a copy of this book complimentary for blog and social media review. All opinions are my own.
About the Book:
Draw closer to the Savior as you set aside a few minutes each day to celebrate the season with your family using this inspiring, fun-filled countdown to Christmas as your guide. From Christmas songs to holiday stories to activities for old and young alike, this compilation of Christ-centered ideas is designed with one goal in mind: to bring families closer together and closer to Christ this holiday season. Whether you're taking a quick moment to connect or are engaging in a longer opportunity to create memories, the stories, recipes, activities, and music on these pages are just the beginning of faith-affirming togetherness for families of all ages and stages during the Christmas season.
Purchase your copy here: