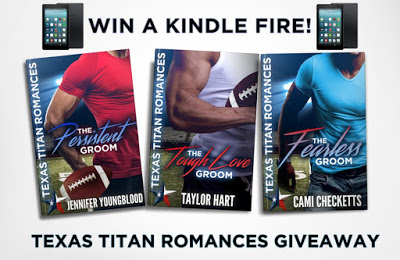 Taylor Hart, Jennifer Youngblood, and Cami Checketts want to say thank you to their readers for their amazing support of the Texas Titan Romances. They are giving away a Kindle Fire to express their gratitude.
To enter click on the rafflecopter below.
If you haven't read the Texas Titan Romances, you can purchase them here:
I can't wait to read the Fearless Groom by Cami Checketts! Be looking for my review of the ebook in the next week.