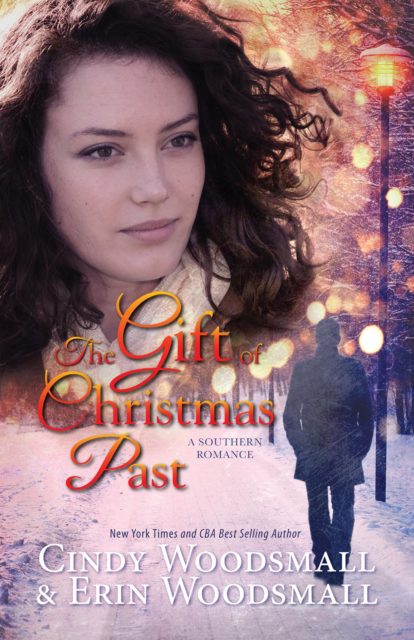 The Gift Of Christmas Past: A Southern Romance by Cindy Woodsmall and Erin Woodsmall
The book description was really intriguing to me and I'm so glad I decided to read this book! Very enjoyable story line, good steady pace, great characters, great writing by both authors.
This book had lots of lessons about forgiveness, love, trust, friendship, and God's love to name a few. I was amazed at the hardships that Hadley had to overcome as a foster child, but with the help of her friends; they all became successful members of society and turned towards job professions that helped others.
Hadley and Monroe are separated towards the end of high school and are later reunited 10 years later. They had wanted to run away and get married but a misunderstanding tore them apart and even 10 years later, hurt and distrust remain. I loved reading about the friendship of Hadley and Elliott, Trent and Monroe. I also really liked that the authors included an epilogue 4 years later so we could read more of the characters and their lives.
I read this story in one night because I really enjoyed it. I received a copy of this book complimentary for blog and social media review. All opinions are my own.
About the Book
Arson wasn't the only fire that ignited between them.
Promises shattered.
Lies spoken.
She was arrested.
He returned to the safety of his wealthy parents.
Almost ten years later, Hadley and Monroe are both specialists in the field of speech therapy. They meet again . . . thrown together to help a four-year-old-girl rendered mute after being rescued from a fire.
Years of secrets and anger beg to be set free as Hadley and Monroe try to push aside past hurts and find common ground in order to help the traumatized child and her family.
Can the love of Christmas past drift into the present, bringing healing and hope for all?
Purchase your copy here:

About the Author
Cindy Woodsmall is the New York Times and CBA best-selling author of twenty works of fiction. She's been featured in national media outlets such as ABC's Nightline and the Wall Street Journal. Cindy has won numerous awards and has been finalist for the prestigious Christy, Rita, and Carol Awards. Cindy and her husband reside near the foothills of the North Georgia Mountains. She can be found online at cindywoodsmall.com.
Erin Woodsmall is a writer, musician, wife, and mom of three. She has edited, brainstormed, and researched books with Cindy for almost a decade. She is very excited about their first coauthored book.