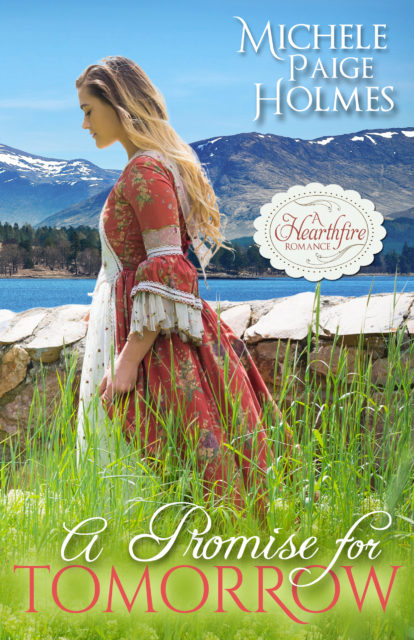 A Promise for Tomorrow (A Hearthfire Scottish Romance Book 2) by Michele Paige Holmes
This story is best read after book 1 (Yesterday's Promise) instead of as a standalone. There is a brief recap at the beginning of this book to refresh readers which was nice.
The story abruptly ends though, making the reader anxiously awaiting book 3 in this series. This story had a good pace and was interesting even though its not something I typically read. There was danger, romance and some twists. If you like historical Scottish adventures, you will love this series!
I received a copy of this ebook complimentary for blog and social media review. All opinions are my own.
About the Book:
Scottish Highlands, 1700s:
Barely two weeks have passed since Laird Collin MacDonald first darkened Katherine Mercer's doorstep and married her. Marriage has hardly been what she expected, given their grueling and adventurous days of travel to the Scottish Highlands. Along with the discovery that Collin's twin Ian would like to see her dead, Katie must now face her own clan, whose chief wants to kill Collin and take her to wife himself. All because Katie possesses the Campbell gift of sight, passed down through centuries of her ancestors.
With little more than faith in her grandfather's vision and her unique bond with Collin to guide her, Katie steps bravely into an unknown future, where the glimpses afforded her may bring more danger than direction. When the misuse of her gift takes Collin from her side, she is left alone and vulnerable. Help arrives in the most unexpected form as Ian MacDonald makes good on his threat to attack the Campbells and Katie learns that the bond between brothers and love knows no bounds.
Purchase your copy here: