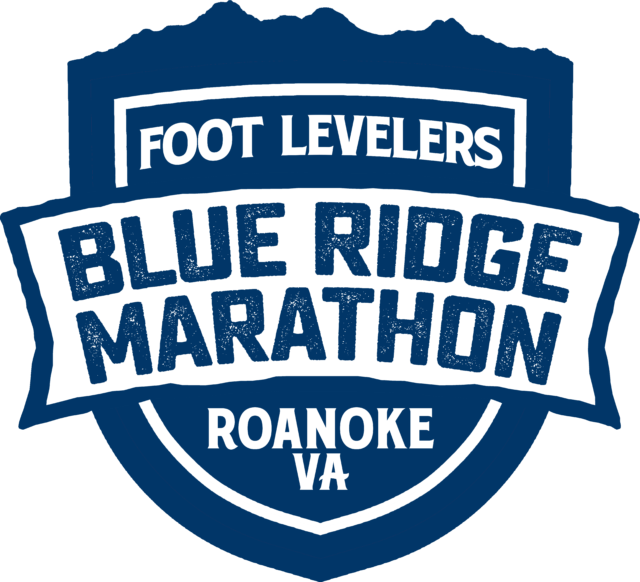 FOOT LEVELERS BLUE RIDGE MARATHON
RACE DAY: APRIL 21, 2018
The Foot Levelers Blue Ridge Marathon Series has earned its title as "America's Toughest Road Marathon" by challenging runners with over 7,430 ft. in elevation change, more than any other road marathon in the U.S. This race runs along the famously scenic Blue Ridge Parkway, and proceeds from this non-profit event benefit the parkway and local charities. The full, half and 10k all prove equally challenging yet rewarding on this mountainous course, and all runners are rewarded with a unique finishers' medals, a tech-tee, live music and local craft beer at the festival-like finish in downtown Roanoke. This race would not be possible without the support of our title sponsor, Foot Levelers.
This event is owned and operated by the Roanoke Outside Foundation whose mission to make outdoor activity and environmental stewardship a core component of our community's lifestyle by promoting a "conservation through recreation" philosophy.
You have SIX race options for Saturday April 21st! Isn't that awesome? I love the variety!
+Foot Levelers Blue Ridge Marathon
+Foot Levelers Blue Ridge Half Marathon
+Anthem Star 10K
+Farm to Feet Blue Ridge Double Marathon (Now Official)
+Four Person Marathon Relay
+Carilion Children's Family 1 Miler
http://www.blueridgemarathon.com/race-details-events
I have been chosen to be a race ambassador for Roanoke Outside Foundation again this year! Which means I can offer my readers an exclusive promo code and do a Race entry blog GIVEAWAY! (see below!)
In case you don't win my race entry giveaway, make sure to use my promo code to sign up! The sooner the better so the race distance you want doesn't sell out.
Save 15% off your 10k, half, full or double race registration by using code: RACEBLUERIDGE
If you have any additional face questions, you can visit their website here:
http://www.blueridgemarathon.com/additional-information/faq/
Last year was my first year and I LOVED it! It was very challenging due to the fact I upgraded from 10k to half marathon the week before the race (not smart), had female issues, and it rained THE ENTIRE DAY. I am not a big fan of running in the rain… but I did it! And I'm SO PROUD of myself..and I'm doing it again!
My 2017 race recap is here:
http://empowermoms.net/2017/05/foot-levelers-blue-ridge-half-marathon-roanoke-va-race-recap-brm26pt2-runblueridge.html
*Entries will be verified before winner is announced.
*Giveaway only includes race ticket so please make sure you can pay for your own travel expenses.
*Please only enter if you are serious about attending and completing this race in Roanoke VA.
*Race ticket includes choice of: 10k, half, full, OR double race entry.