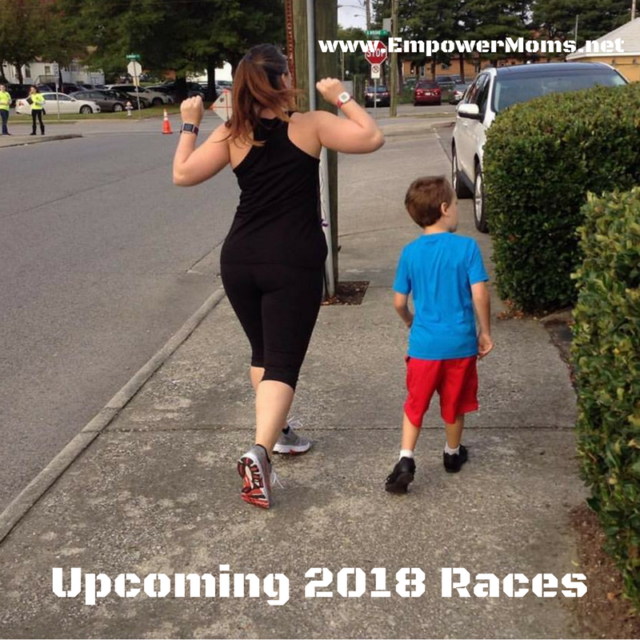 I am so excited about all my upcoming races and goals this year. Some of these races I've done before, some I am race ambassadors for, and some are new. I've included some race discounts below along with the race website links.
April 21: Blue Ridge 10k
http://www.blueridgemarathon.com/race-details-events/anthem-star-10k/
>Save 15% off any of the four race distances (10k, half, full, & double) by using code: RACEBLUERIDGE
April 28: Claytor Lake Obstacle course 3-4 miles
http://www.triadventure.com/claytor-lake-ocr/
June 6: The Big Run with Fleet Feet Roanoke
July 4: 4 miles on the 4th
https://runsignup.com/Race/VA/Roanoke/Fouronthe4th
Aug 18: Face the Forest obstacle run 5k at Poplar Forest
https://www.poplarforest.org/event/face-the-forest-5k-obstacle-course-run-2018/
Sept 14: Run Like a Diva 5k in northern VA
http://www.runlikeadiva.com/Events/Divas__Half_Marathon___5K_-_DC_s_Wine_Country.htm
>Save 10% off either the half or the 5K by using code: RDDIVADC18
Oct 13: 8k Salem
http://www.salemhalfmarathon.com/
Nov 17: Egg Nog Jog 5k in Concord, NC
http://eggnogjog5k.com/
Nov 22: Thanksgiving Day Drumstick Dash 5k
https://drumstickdash.net/
I'm also hoping to do The Color Run or Color Vibe 5k this year depending on the dates.
My goal is to continue to stay active with teaching my weekly Walk15 workouts, training at the gym, and exercising at home 5-6 days per week. I typically follow my own training schedule and workout plan based on what upcoming race I have.
For the next couple of months I will be focusing on hills and strength training for my 2 upcoming April races.
Do you have any race goals this year? Do you follow a race training program or do your own?