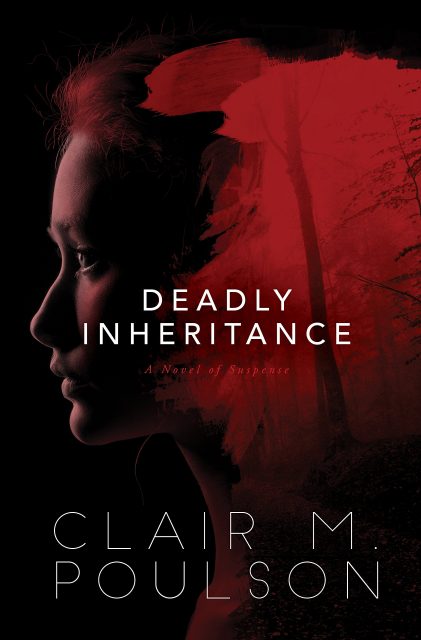 "Deadly Inheritance" by Clair M. Poulson
Another thrilling mystery book by author Clair Poulson! I have read some of his books off and on over the years and have really enjoyed them.
I really liked the main characters Andi, Bolden, Mason, and Gramps in this story. It was nice to see how Andi and Bolden were able to pull their life around after having such an awful childhood and relationship with their mother.
Andi decides to settle down in a small town after meeting Gramps in the local cafe one day. Years later she finds contentment but not the peace she is hoping to find. After former cop Gramps Granger is murdered, Andi and her brother try to figure out the killer is and why someone is trying to hurt them as well.
Fast paced, clean, christian mystery that is sure to keep you guessing and on the edge of your seat! I received a copy of this book complimentary for blog and social media review. All opinions are my own.
About the Book
Andi Buckner and her twin brother, Bolden, have had enough of the rough streets of Detroit. When they can no longer bear the drugs and abuse within their home, the twins make their escape: Bolden to the military, and Andy to wherever the wind takes her. With few belongings and no specific destination, Andi eventually finds herself across the table from a kind old man in a quaint café in Spring Hollow, Montana. Louis "Gramps" Granger, a retired cop, takes Andi under his wing. Andi soon finds a peace she's never known as she roots herself in the small town, working at the café and living in a cabin on Gramp's property. But her peace is short-lived. . . When an enemy from Gramp's past murders the old man, Andi's need to see justice served draws her into an investigation far beyond her own abilities. But hundreds of miles away, her twin brother senses her despair and heeds her silent plea for help. Andi is soon reunited with her brother as well as with Bolden's friend, private investigator Mason Crowther. Together, the trio delves into a mystery and soon discovers that the murderer's motive goes far deeper than any of them imagined. With the truth almost within reach, they find themselves directly in the path of a killer who will stop at nothing to finish what they've started. . . .

Purchase a copy here: