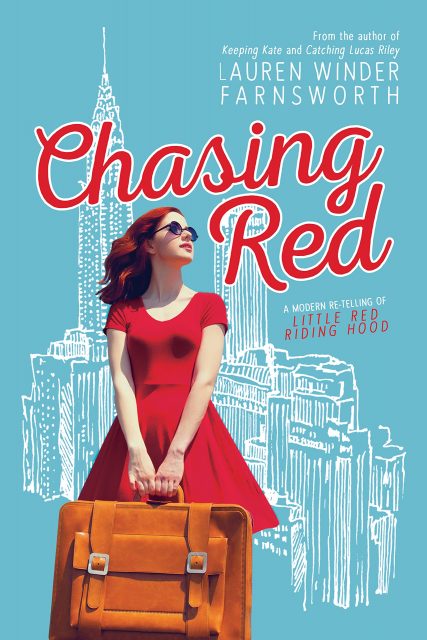 "Chasing Red" by Lauren Winder Farnsworth
I found this story very intriguing and fun to read. Ryder is in her 20s and moves to NYC from her little Utah town for a big job opportunity. She immediately makes some friends and enemies at her job. She also catches the eye of a very handsome stranger who keeps appearing at her job and church.
I liked reading about Ryder's job, her quirky friends, and her close family relationships. I really liked her personality and how she treated others.
This story takes place over a couple years spam but the story is a very quick read and well written. I liked the surprise twist at the end of the book. Fun, romantic, clean story line.
I received a copy of this e-book complimentary for a blog and social media review. All opinions are my own.
About the book
Ryder Redmond can't wait to begin her new life in New York City, with her first real job after college. But the big city gets a little more complicated once she meets the charming and mysterious Damian Wolfe. On the surface he seems perfect, but her friend Hunter is suspicious of his all-too-straight smile and his motives towards Ryder. With her heart on the line, Ryder will have to decide just how much she trusts the handsome city slicker.
Purchase your copy here

About the Author
Lauren Winder Farnsworth was born and raised in Salt Lake City, Utah. She obtained bachelor's and master's degrees in accounting from the University of Utah, went to work as a financial statement auditor. Lauren currently lives in South Jordan, Utah works as a CPA.