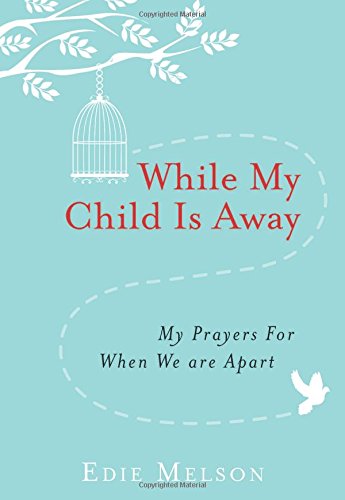 This book is divided into chapters based on the topics parents would like to pray for their children. In each chapter are several individual prayers that range from a variety of topics like traveling, college, etc.
Contents include:
-The Triumph of Love
-Making Good Choices
-Peace Beyond Measure
-True Self Confidence
-A Foundation of Faith
-A Core of Strength
-Companions Matter
-My God, My Defender
-Fully Present
The prayers cover a variety of age ranges for children so its perfect for any age. At the top of each section, there are scriptures or individual quotes which are also very nice.
I found this book inspirational and well written. I don't "read" my prayers so I don't intend to use the book in this matter, but I still found it very thought provoking and powerful.
I received a complimentary copy of this book in exchange for an honest review on social media-all opinions are my own.
About the Book
Parents and children are separated for many reasons: divorce, school, camp, even work. It might be for just a few days or indefinitely. These prayers give voice to all that you are hoping for your child when you can t be the one to meet their needs. Prayers of blessings, protection, instruction and grace. Or prayers for those around your child to choose wisely, see their needs, and love them as you would. Prayers for friends, teachers, coaches and mentors to step in and fill every need. Knowing that a loving Father God is caring for your child, even when you can t, gives you the peace and assurance that all will be well.
About the Author
Edie Melson is a sought after writing instructor, including serving as the co-director of the Blue Ridge Mountains Christian Writers Conference, as well as a popular faculty member at numerous others. She s the author of While My Soldier Serves, has published thousands of articles over the years, and has a popular writing blog, The Write Conversation. Edie is the Senior Editor for Novel Rocket and the Social Media Mentor for My Book Therapy, as well as the Social Media Director for Southern Writers Magazine. Edie lives in Simpsonville, South Carolina.