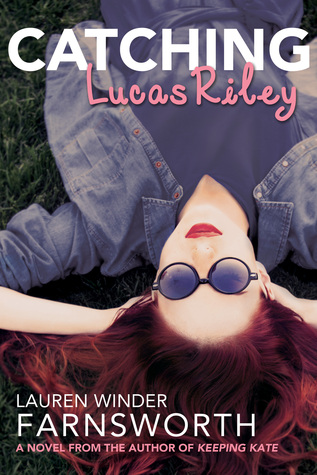 "Catching Lucas Riley" by Lauren Winder Farnsworth
When I began reading this book I hadn't realized that all the characters in this story were young adult college age kids. Being in my 30s, I wasn't sure if I would like or relate to the characters. I was definitely wrong!!
This was such a fun, romantic story with a major twist towards the end-I didn't even see it coming! I thought the story was well written and I can't wait to read more from this author. I read the book in one night because I wanted to find out what would happen with Alex and her dream date.
There were references about the LDS/Mormon Christian church through out this book, but nothing over the top or confusing to readers.
I received a copy of this book complimentary for blog and social media review. All opinions are my own.
About the book
Alex Foamer is in love . . . with the untouchable singles ward heartthrob who has no idea she exists. Enter Sealey Witchburn, the manipulative, sarcastic ward executive secretary, whose scheming is Alex's only chance to catch her crush's attention. But when Alex actually wins the bid for her dream date, she gets more than she bargained for in this surprising LDS romance based on Hans Christian Andersen's The Little Mermaid.
You can purchase a copy of the book here:


Biography
Lauren Winder Farnsworth was born and raised in Salt Lake City, Utah. She is an avid reader, a chocolate enthusiast, and a CPA with a slight alternative music obsession and dreams of one day becoming a gourmet chef. She obtained bachelor's and master's degrees in Accounting from the University of Utah, went to work as a financial statement auditor, and then decided that since creative accounting wasn't an option, creative writing would have to do. As a nice compromise, accountants tend to crop up in her stories (since she believes they're shockingly under-represented in literature anyway).
Having obtained two degrees from the same institution has made Lauren somewhat of a compound collegiate fan, and the only entity that holds more of her heart than the University of Utah is her hunky husband, Bryan. Lauren currently lives in South Jordan, Utah, where she spends entirely too much time watching Gilmore Girls and looking for excuses not to clean. She loves hearing from her readers at www.laurenwinderfarnsworth.com.