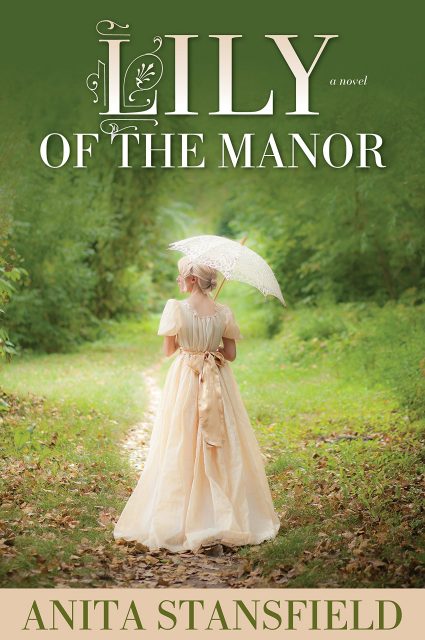 "Lily of the Manor" by Anita Stansfield
This was a beautiful historical fiction romance book. I really liked the main characters Lily and Frederick and how caring they were to each other, the children, people in need, their employees, and all of society. They were both good decent people! Lily adopted 11 children and took care of them in her home and met Frederick when he asked a help wanted to be a schoolteacher for the children. Lily was a brave, caring mother to her children and wanted to teach her kids how to love and care for others. When she discovers a child in need she goes above the law to try and help but sometimes things don't work out so well.
The story line flowed nicely and kept my interest-not too slow. I really enjoyed this historical, Christian romance. It was set in northern England in the early 1800s.
I received a copy of this book complimentary for blog and social media review. All opinions are my own.
About the book:
Broadbent Manor is a home brimming with life and love. With eleven adopted children in her care, young widow Lily Broadbent is in search of the right tutor to instruct and nurture her young charges. So when Frederick Woodstone arrives on her doorstep seeking the position, Lily is quickly impressed by his qualifications—but even more pleased with his gentle manner and immediate rapport with the children that society cast aside. It is clear: Mr. Woodstone is a perfect fit for the family.
From the moment he arrives at the manor, Frederick is enchanted by the lady of the house. Lily is a pillar of strength and compassion, and her striking beauty is undeniable. As the pair works side by side to teach the children, their professional association evolves into something far deeper. But when they stumble upon a young boy in dire circumstances, their relationship is put to the test as Lily makes the impetuous decision to rescue the child—no matter the consequences. What follows is a chain of events that will threaten all that Lily has built for her young family, as the fight for the safety of one small boy becomes a battle between life and death.
Purchase a copy here:

Biography
Anita Stansfield has been a queen of romantic fiction for more than a decade. Her work has shattered the stereotypes of romance novels with her trademark ability to combine great storytelling with intense psychological depth as she focuses on the emotional struggles of the human experience. Her novels cover a huge spectrum, from the eighteenth century to the present, from heart warming to heart stopping. Hundreds of thousands of readers agree: Anita Stansfield's characters and the lives they lead are not easy to forget. Anita also writes mainstream historical fiction (Horstberg Saga) under the name Elizabeth D. Michaels.