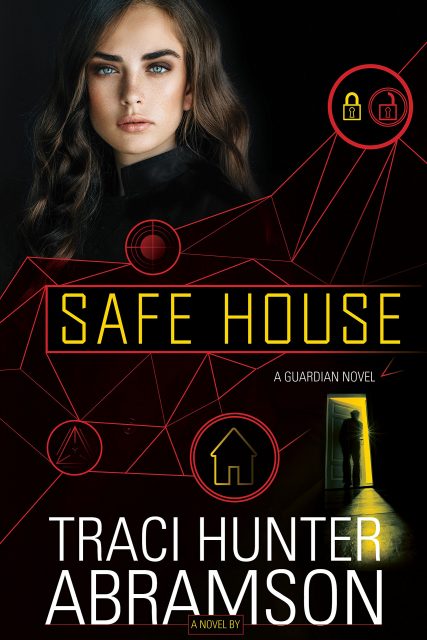 This was a great, action packed, fast-paced drama! I really liked it!! This story is about two secret organizations; the Guardians and the Saint Squad as they work together to keep themselves alive and to find out who is killing off the Guardians.
I really liked all the main characters like Renee, Heather, and Kade. I liked how they all worked together as a big team and communicated well together, which you have to be able to do in their profession.
This story was very exciting and kept me on the edge of my seat the entire time. Highly recommend! I hope this author will write more books involving these characters.
I received a copy of this book complimentary for blog and social media review. All opinions are my own.
About the Book:
The guardians, the shadowy heroes of the top-secret program designed to protect members of the most elite government organizations, are being hunted down one by one. There is a single explanation: a traitor must be embedded somewhere in their midst. But if they themselves are the target, who will protect them?
CIA operative Renee Niezen has heard tales of the guardians, though she's never really believed in their existence— until she is approached by Charlotte, an old friend who desperately needs her help to stop the systematic destruction of the guardian program. Renee accepts the plea for assistance, but not everyone is thrilled to have her on the team. Kade—one of the last guardians standing—is unimpressed with Renee's qualifications and turns instead to the legendary Saint Squad for help. But when Renee is caught in the crosshairs, Kade must set aside his antagonism for the woman in order to protect her. Their grudging alliance soon develops into much more—but before the pair can examine their feelings, their investigation takes a dramatic twist. With lives on the line, Renee and Kade must use their spy training at every turn as they draw dangerously close to the shocking truth.
Purchase a copy of the book here:

Biography
Traci Hunter Abramson was born in Arizona, where she lived until moving to Venezuela for a study-abroad program. After graduating from Brigham Young University, she worked for the Central Intelligence Agency for several years, eventually resigning in order to raise her family. She credits the CIA with giving her a wealth of ideas for suspense novels as well as the skills needed to survive her children's teenage years. She has gone on to write a number of bestselling suspense novels that have consistently been nominated as Whitney Award finalists. She considers shoes an optional accessory which became evident when she won her first three Whitney Awards in 2013 (Code Word), 2014 (Deep Cover), and 2016 (Failsafe.) She currently lives in Virginia with her family where she enjoys sports, travel, writing, and coaching high school swimming.