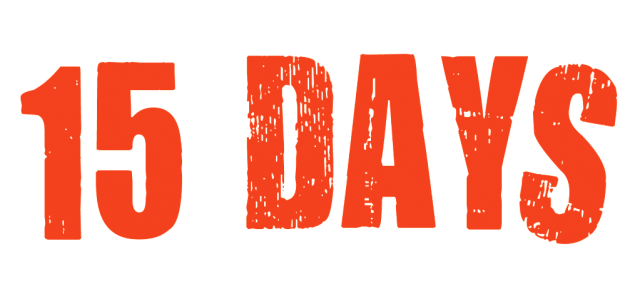 15 more days until RACE DAY on Saturday October 14th for the Lewis Gale Salem Half Marathon, Virginia's Blue Ridge Salem 8k, and G&H Contracting Kids Fun Run!
Have you registered yet? I loved the race last year and the views were stunning! I love being able to do an 8k because its more challenging than a 5k but isn't a big time commitment like a half marathon.
The 8k course does not have a course time limit but the race does end at 1pm (4 hours).
The half marathon does have a 4 Hour Course Time Limit. "All participants must be able to finish the half marathon in 4 hours to remain official. In order to do so, you will need to maintain a 18:18 per mile pace or you will be asked to move to the sidewalk to enable the reopening of the streets."
What do you get with race registration?
Every runner in the Half Marathon, 8K & Kids Mile will receive an official race t-shirt and a custom medal at the finish line where you will be greeted by the race director, family, friends and other spectators to congratulate you! All Half Marathon and 8K runners will receive an official Go Fest pint glass and one free craft beer coupon to be redeemed at Go Fest.
Expo/Packet & T-shirt Pick-Up:
Packet pick-up will be available at Go Fest at River's Edge Park in Roanoke on Friday, October 13th from 6 p.m – 9 p.m.
A photo ID is required to pick up your race packet. You may pick up a race packet for another pre-registered runner, provided you have a copy of their photo ID.
Here's the map for all 3 races: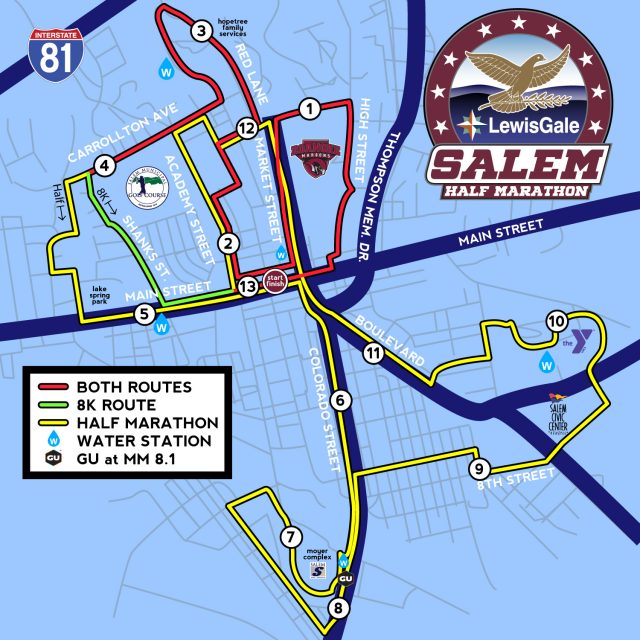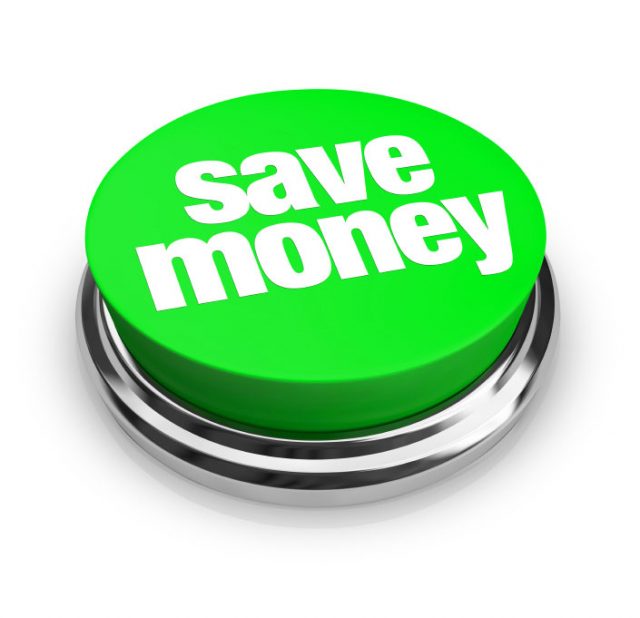 It's not too late to register and use my code: BLOG20 to save 20% off your race registration! Hope to see you there!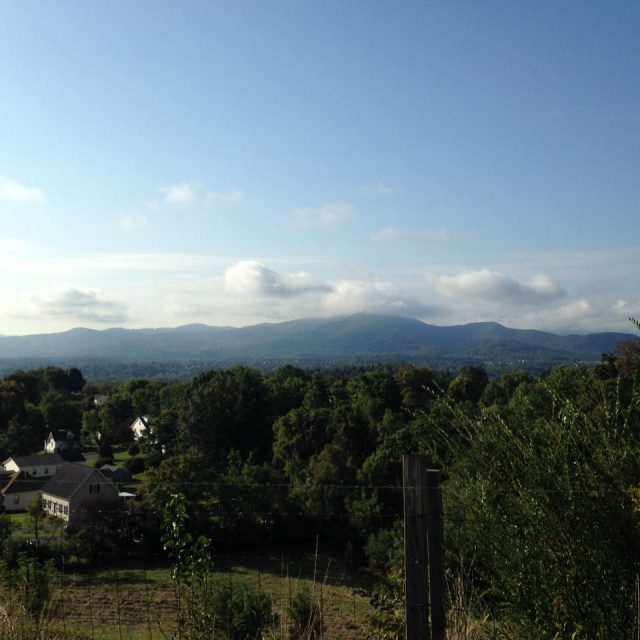 Here's my recap from the 2016 race:
http://empowermoms.net/2017/09/lewisgale-salem-half-marathon-virginias-blue-ridge-8k-race-recap-for-2016.html