Part 1 recap is here:
http://empowermoms.net/2018/01/runlikeadiva-race-recap-2017-part-1-divadc.html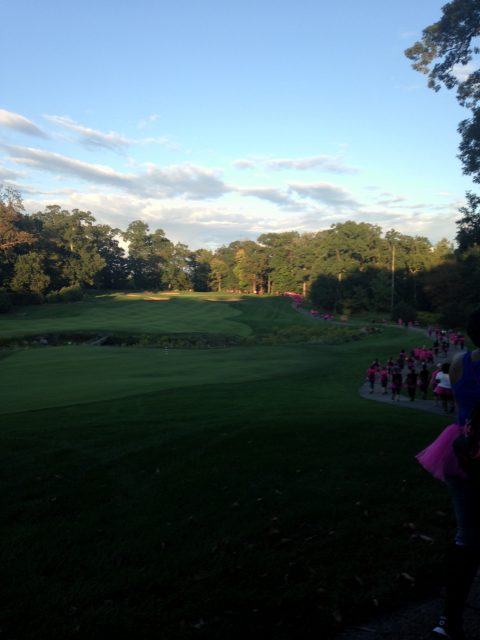 The "Run Like a Diva" 5k race is located at Lansdowne Resort on their golf course. The weather was beautiful (a little muggy), clear skies and easy rolling course. It is NOT flat and theres a killer hill at the very end. Make sure to train on different levels instead of flat if you plan on doing this course.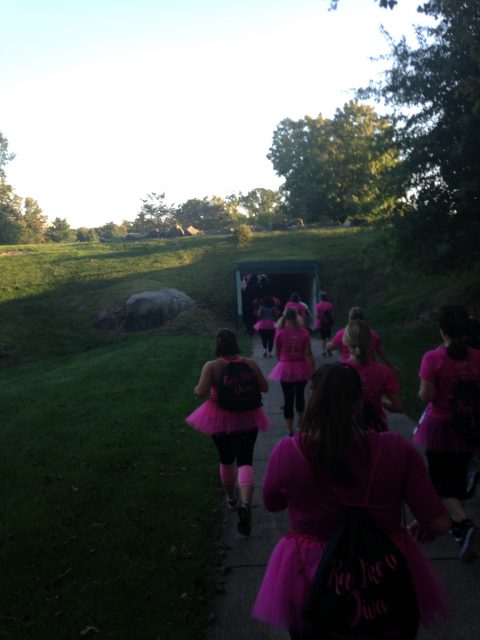 There are different waves so it doesn't get too congested whether you are walking, jogging or running.

Sweaty after race picture immediately after the finish line.
Right before we crossed the finish line they gave us a feather boa and crown. Then right after we crossed the line we got our jewelry pouch (with medal and charm) and sparking cider.
Compared to last year, I felt they were very stingy with the snacks and water bottles. We were allowed one water bottle and a granola bar and bag of chips. And they didn't let anyone come back in line to get additional water so I had to go inside and find a water fountain to fill up my water bottle-very annoying.
They also advertised a dance party afterwards which we never saw or heard-that was also disappointing.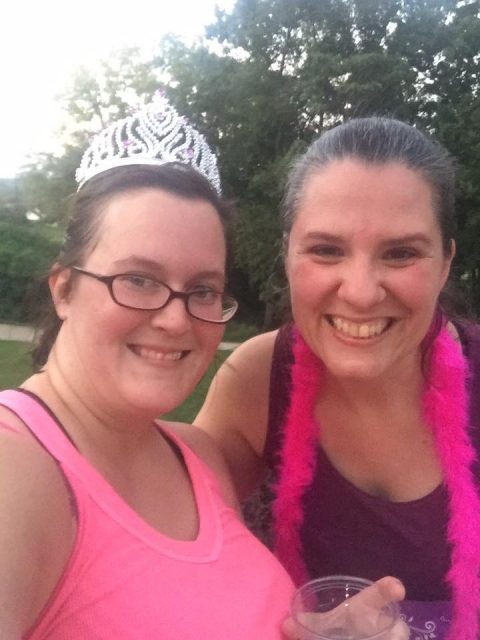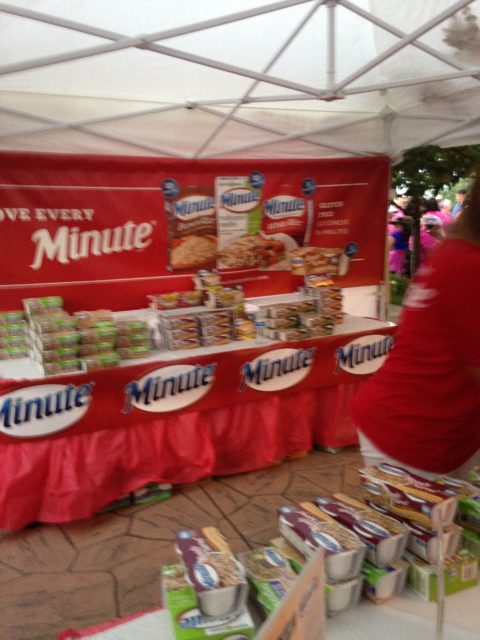 They had a vendor outside by the finish line (Minute Rice) which was fun because they had lots of samples and boxes they were giving away.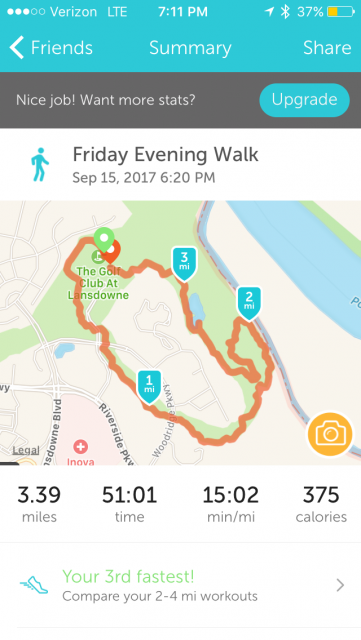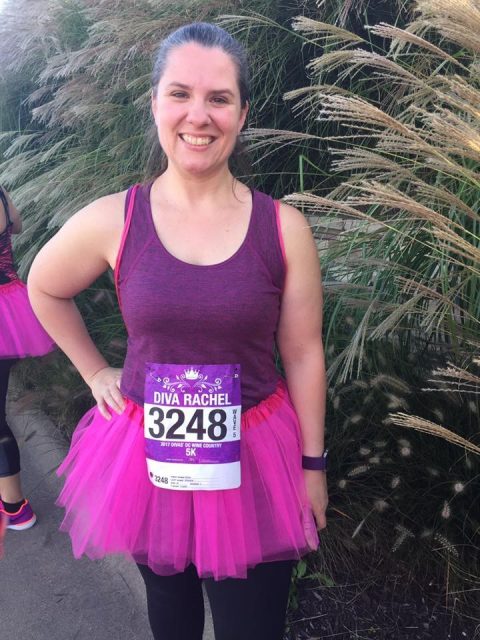 Overall the race was fun because I had a friend run it with me, but it was lacking compared to the Run Like a Diva 5k race in 2016 at the same location. I filled out an end of race evaluation form so hopefully we will see some positive changes for 2018!
I've been selected to be a race ambassador again this year (2018) so stay tuned for a RACE ENTRY GIVEAWAY and promo code in February!