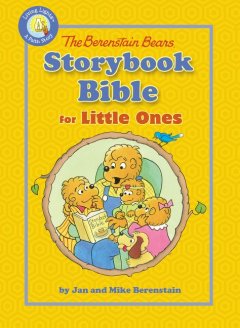 "The Berenstain Bears Storybook Bible for Little Ones" (Berenstain Bears/Living Lights) Board book by Jan & Mike Berenstain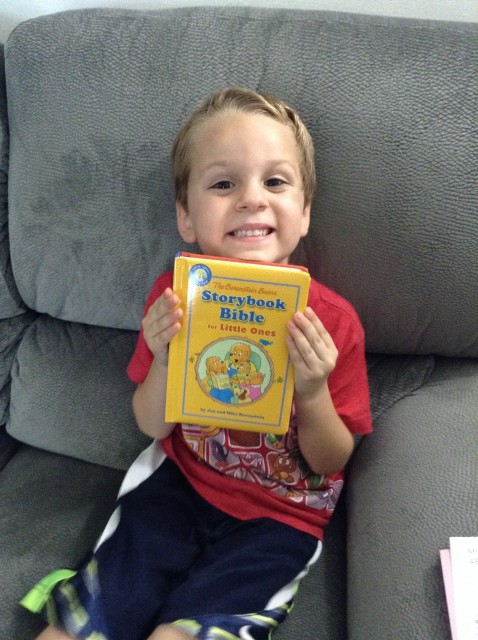 We received this book in the mail yesterday and my son has already looked at it all the way through and we've read most of the stories out loud together. Although this book is a board book and designed for toddlers, my 5 year old loves it! The pictures and easy words make it simple for him to understand and encourage sight/word recognition with young readers.
The shorter stories make it perfect reading for at church or before bed. Each story has 2-4 pages. There are 8 stories included in this book-Creation, Noah Builds an Ark for God, David Meets Goliath, Daniel in the Lions' Den, The Birth of Jesus, The Good Neighbor, Jesus In Jerusalem, and He Is Risen!.
I was worried my son would be too old for this book, but we are both really pleased with the content and presentation of this Storybook Bible for Little Ones!
I received this book complimentary from booklookbloggers.com in exchange for an honest review on my blog and social media. All opinions are my own.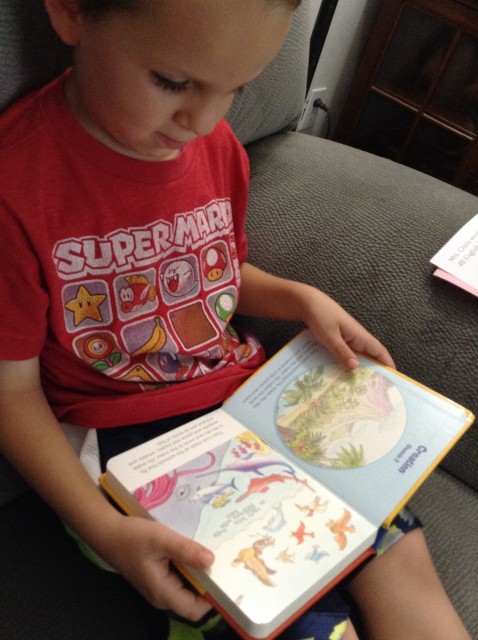 About the Book
The Berenstain Bears Storybook Bible for Toddlers is perfect for young children. Now toddlers have a padded board book edition designed just for them, with simple text, bright art, and a padded cover. This cute and durable edition provides an overview of the Bible with ten stories from the Old and New Testaments that follow the Bear family as they explore Scripture. The Berenstain Bears Storybook Bible for Toddlers is fun and enlightening for kids and a great resource for parents and educators.
About the Author
Stan and Jan Berenstain introduced the first Berenstain Bear books in 1962. Mike Berenstain grew up watching his parents work together to write about and draw these lovable bears. Eventually he started drawing and writing about them too. Though Stan died in 2005, and Jan in 2012, Mike continues to create the delightful Bear adventures from the family home and studio in Pennsylvania, in an area that looks much like the sunny dirt road deep in Bear Country.
You can purchase it from Amazon here: