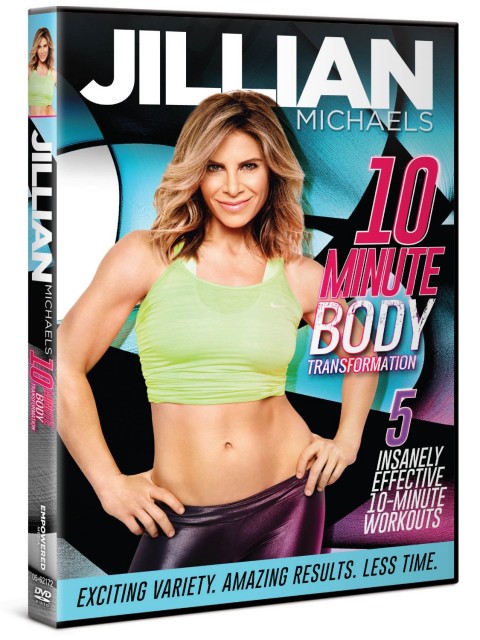 BRAND NEW from Jillian Michaels!
Released on August 23, 2016.
Comprised of five, 10-minute workouts, Jillian aims to transform your body with a variety of short, yet highly efficient workout programs.
Jillian Michaels 10 Minute Body Transformation Workouts from Jillian Michaels on Vimeo.
DVD Includes:
Five, 10 minutes workouts and a universal warm-up and cool-down that can be added to any program. Workouts can also be combined for a longer, customized training session.
– Pilates Power
– Cardio Burn
– Booty Boot Camp
– Calisthenics
– Kickbox Blast
You can purchase it here:
Although it was released last week, I'm having a hard time getting a copy. Its not showing in stock on amazon and walmart doesn't have it listed online any more and its not in stores. I hope to get a copy soon so I can post my review.