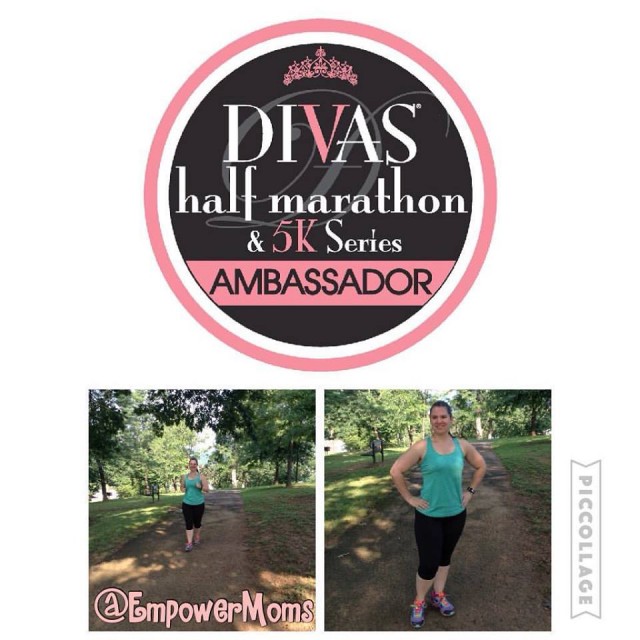 I am thrilled to announce that I'm a new RUN LIKE A DIVA race ambassador!!!
I will participating in the 5k race in DC wine country on Friday night September 23. I am so excited!!
Over the next month I will be sharing workouts and things I am doing to get race ready.
If you would like to save 10% off the 5k OR half marathon price, you may use my code: ➡️ RDDIVADC16
For more info, go here:
http://www.runlikeadiva.com/Events/Divas__Half_Marathon___5K_-_DC_s_Wine_Country.htm
The Divas® Half Marathon & 5K Series is the most fun and glam women's running series in the nation. Here's why:
PINK TUTUS!
All participants will receive pink tutus with their registrations! You can wear it on race day, or any day for that matter!
THE DIVAS® MEDAL
All our half marathon finishers will receive a big, sparkly medal – definitely fit for a DIVA! A unique and memorable medal to commemorate an unforgettable experience! Our 5K finishers will get a smaller version of this awesome medal.
BUBBLY TOAST
What woman doesn't enjoy some bubbly? Especially, after all the hard work you put into not only training for the race, but completing it too! Cheers to you! Because every woman deserves some pampering…and NOT just on special occasions! NOTE: Some locations only offer non-alcoholic bubbly.
BOAS AND TIARAS
Remember when you were younger and would stand in front of the mirror playing dress up? Well, just because you're a grown-up doesn't mean you can't be a princess! All runners will pass by our famous Boa & Tiara Station before the finish line!
NOT JUST ANOTHER RACE T-SHIRT
Men's and women's bodies are different so we have women's fit technical tees to celebrate and embrace our curves. Choose to wear it on the day of the race and trust us, you'll get more than a couple stares. Be careful when crossing the street… you'll look so good you'll cause an accident!

A UNIQUE YOU – PERSONALIZED BIB
You're more than just a pretty face! You're intelligent, motivated, compassionate, and gorgeous! While you won't be able to fit all of that on your bib, you can personalize it to your liking. All of our bibs include the word "Diva" so you can be Diva Kathy or Diva Licious. One thing you can't be is late to the party. You must register at least a month before the event, at the latest, in order to have your personalization included.

OTHER DC'S WINE COUNTRY RACE HIGHLIGHTS:
3.5 hour time limit for the half marathon; 1 hour time limit for the 5K
Chronotrack timing system
Breathtaking scenic course
USATF certified half marathon course
Awards for top 3 overall and in each age group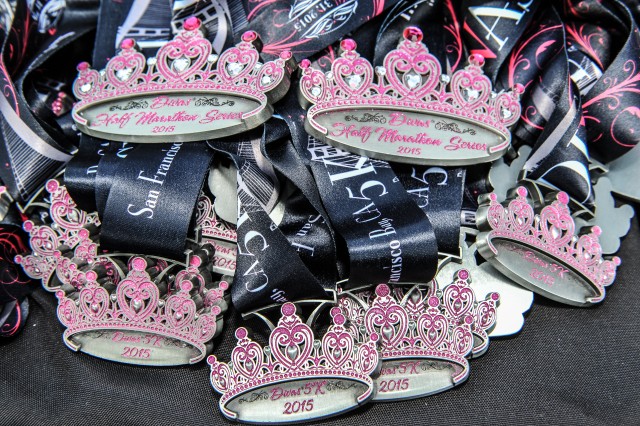 EVENT SCHEDULE:
​Friday, Sept. 23, 2016
Health & Fitness Boutique/ Packet Pick up from 11:00am to 7:00pm*
*5K packet pick-up will end PROMPTLY at 5:45pm to ensure an on-time start.

The Health & Fitness Boutique is the Official Packet Pick-Up Headquarters. All race bibs, participant T-shirts, and Diva Backpacks must be picked up at the Boutique prior to race day. THERE IS NO RACE DAY PACKET PICK UP.*
​*With the exception of VIP Packet Pick-Up.

Boutique Location:
Lansdowne Resort
44050 Woodridge Parkway
Leesburg, VA 20176
http://www.runlikeadiva.com/Events/Divas__Half_Marathon___5K_-_DC_s_Wine_Country/Health___Fitness_Boutique.htm
Divas 5K starts at 6:15pm

Saturday, Sept. 23, 2016
Divas Half Marathon starts at 7:30am


Hope to see you in September at the DIVA race! and don't forget to use my promo code above to save 10% off your race registration!

**DIVA pictures by Katty Peraza**