If you have been following me on social media then you know I participated in the Foot Levels Blue Ridge Half Marathon a couple weeks ago-America's Toughest Road race.
Why is it so tough? Because the elevation and hills are a killer!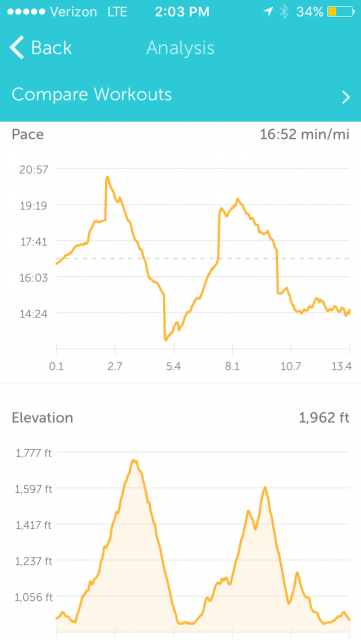 I typically exercise 5-6 days per week doing a variety of walking, jogging and strength training; so I felt pretty prepared for this race. I also had the advantage of being local so I could do most of the race route ahead of time for practice. I'll do another specific blog post on what I did to prepare for this specific race in case you are wanting to do it next year.
Like I said, because I stay active on a regular basis I knew I had the stamina to do the 10K. However after training with my friend Sarah the month before the race, I decided to upgrade and do the half marathon. *I do NOT ever recommend doing that unless you feel you are properly prepared for your race and have been race training.
A couple days before the race I kept checking the weather and started to get pretty nervous because it was calling for heavy rain and thunderstorms the entire weekend. I hate running in the rain so I have to get myself mentally prepared and ready to do the race no matter what.
On Friday afternoon my family and I went to downtown Roanoke for race packet pick up. It was very well organized and the lines went quickly. I was able to get my race number and race shirt immediately,and then walked around looking at the vendors and bought a couple things at Fleet feet.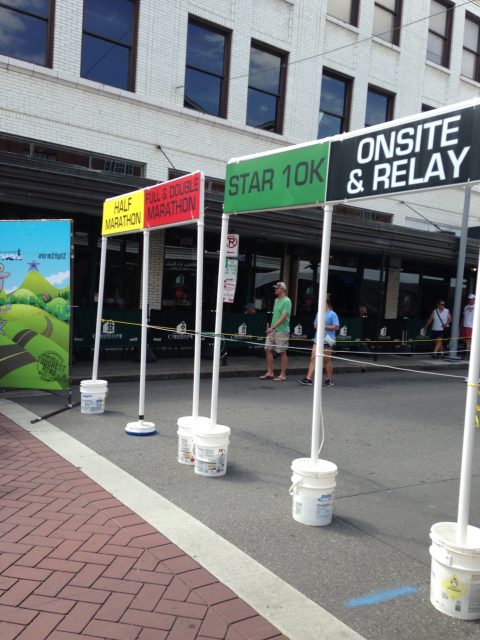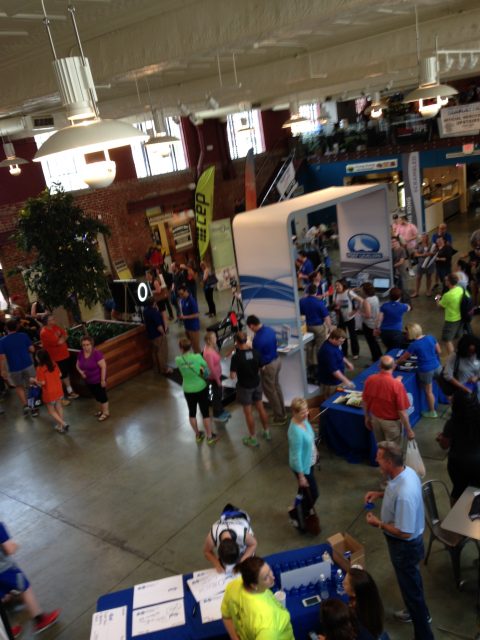 I was also very excited to see some people representing skratch hydration and rock tape. They're my favorite! I had rock tape tape up both my knees in preparation for my half marathon the next morning. I have been using rock tape for years and have found it very effective and it lasts longer than KT tape.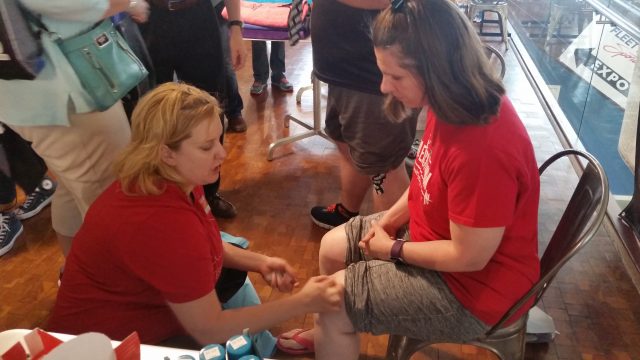 The next morning I got up super early to go pick up my friend Sarah so we could get parked and at the race site well before our 730 am start time. We skipped the pre-race yoga event because of the rain, but we were able to warm up by walking around and using the bathroom about an hour before the race started. Unfortunately for me I started having female issues that morning which put a MAJOR damper on my energy level and race pace.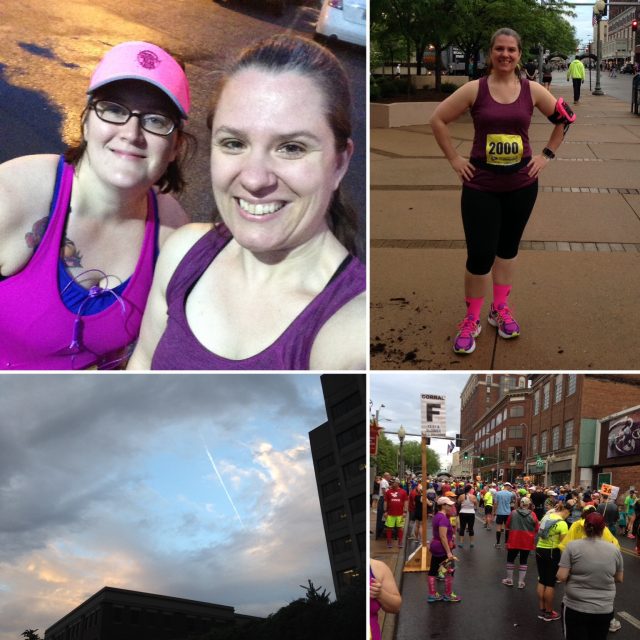 As the runners started gathering at the start line, it started to rain and continued to rain off and on until around noon. When it wasn't raining, it was so sticky and muggy-ugh. (Going in and out of the porta pottys wet from rain and sweat is absolutely disgusting FYI!) Thankfully it wasn't until after 12 that the heavy storms and rain started. I found out later they had to end the race earlier than 2 PM due to the storms to protect the safety of the runners and volunteers.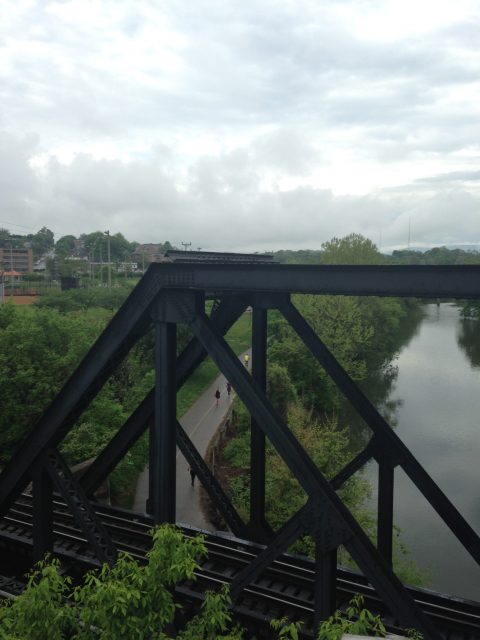 Overall the race went really well for me despite the weather and female issues. I was able to keep the same pace throughout the entire 13 miles even though I had to stop multiple times at the porta pottys. All of the volunteers were extremely supportive and encouraging. I appreciated all of the water, hydration and snack stations throughout the entire race.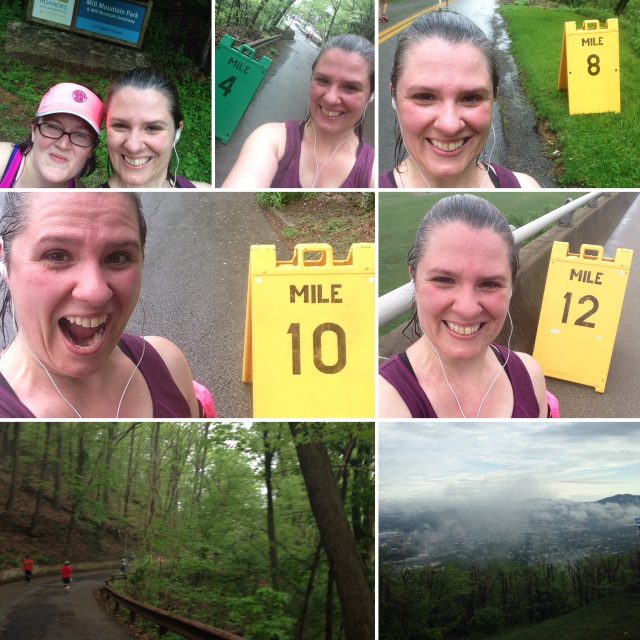 My husband and youngest son came to cheer me on around mile 11 or 12 and then got in the truck to meet me at the finish line. What a pleasant surprise! I wasn't expecting them because my son had a soccer game that morning across town.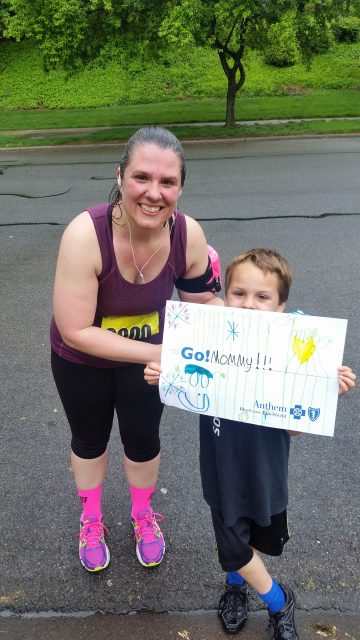 I liked going out Mill Mountain which was the first Mountain, better than I did Peakwood which was the second. I felt the scenery was alot prettier but honestly, the entire race had great views and was very peaceful!! I will most likely do the 10k race next year which is only going up Mill Mountain-not both mountains.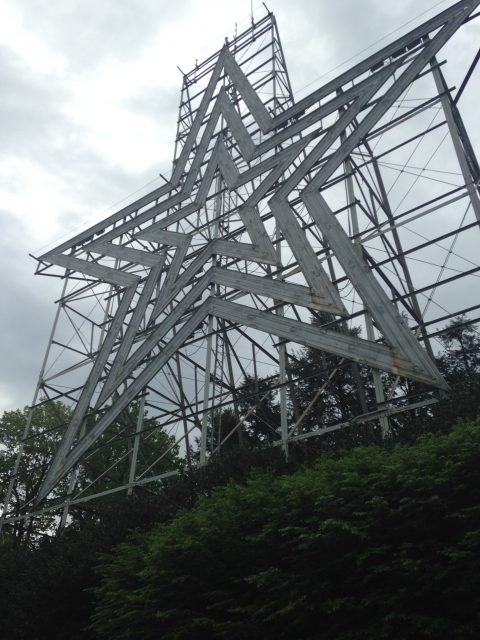 Because I was so tired, completely soaked and physically drained, I didn't stay much for the post race activities. All I wanted to do was get home to change my clothes and stretch. I was disappointed in the post race food table, seeing as the snack stations throughout the race were exceptional. Hoping they have more of a selection besides pizza and fruit for next year.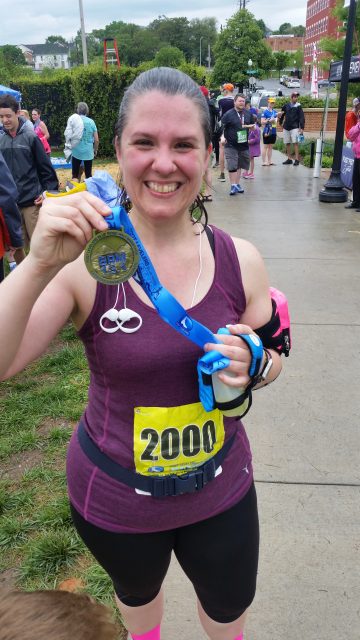 I am so grateful that I had the experience to do this race and that I was able to be a race ambassador for Foot Levelers Blue Ridge Marathon races. I was able to get a free race entry in exchange for posting my honest review of the race, my experiences and information leading up to the race. All pictures above and options are my own.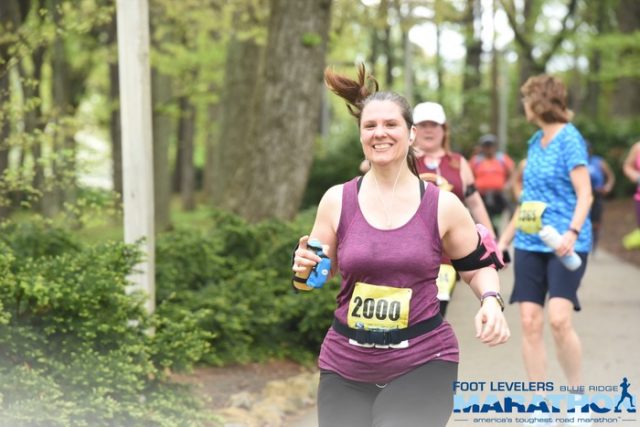 Stay tuned for one more blog post about my race training and what I did to be prepared for this race!
For more info about the race, you can visit their website here:
http://www.blueridgemarathon.com/