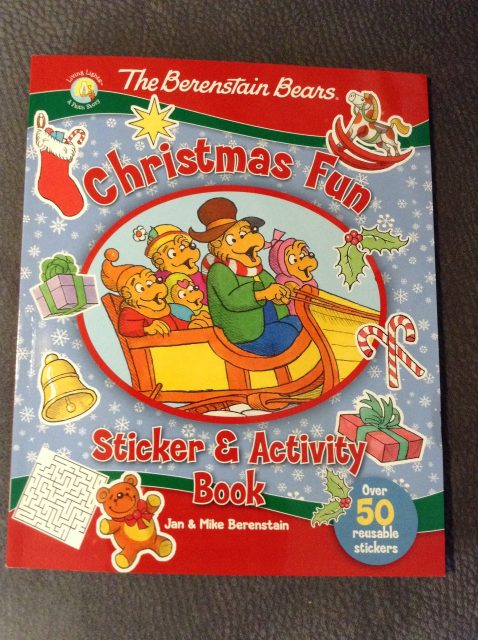 The Berenstain Bears Christmas Fun Sticker and Activity Book (Berenstain Bears/Living Lights) by Jan & Mike Berenstain
We love getting new Berenstain Bears book at our house! Can you tell?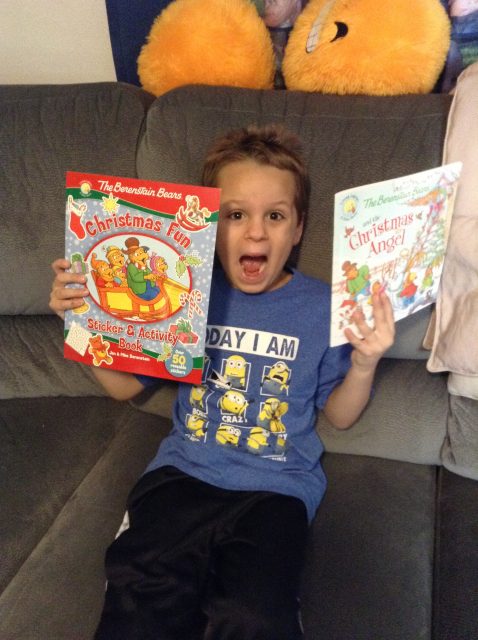 My son is 6 and loves us reading books to him. He is also a beginner reader so he loves trying to read some of the Berenstain Bear books on his own. We have never had a Berenstain Bears sticker book though, so this was a pleasant surprise!
This sticker book centers around Christmas of course and includes activities like counting, patterns, finding objects, matches, connect the dotes, mazes, and crossword puzzles to name a few. It even comes with stickers!
The crossword puzzles were too hard for my 6 year old to do alone, but I was able to help him. He loved the stickers and I found it very helpful that the stickers were labeled with what page they corresponded with.
This sticker and activity book has been alot of fun to do and we love it! It would be a great Christmas gift!
I received a copy of this book complimentary for blog and social media review. All opinions are my own.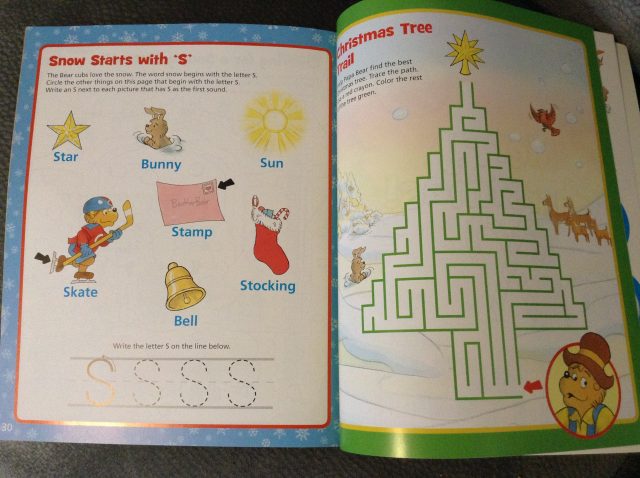 About the Book
The Berenstain Bears come to life this holiday season with puzzles, activity pages, and more than 50 reusable stickers in The Berenstain Bears' Christmas Fun Sticker and Activity Book.
Featuring Papa, Mama, Brother, Sister, and Honey and the rest of the Bear Country gang, kids are sure to find lots to do helping Honey Bear find the missing piece of the Bear family Nativity scene, doing crosswords and word searches with Brother and Sister, and even helping out at the Christmas Eve service at Chapel in the Woods.
About the Author
Stan and Jan Berenstain introduced the first Berenstain Bear books in 1962. Mike Berenstain grew up watching his parents work together to write about and draw these lovable bears. Eventually he started drawing and writing about them too. Though Stan died in 2005, and Jan in 2012, Mike continues to create the delightful Bear adventures from the family home and studio in Pennsylvania, in an area that looks much like the sunny dirt road deep in Bear Country.